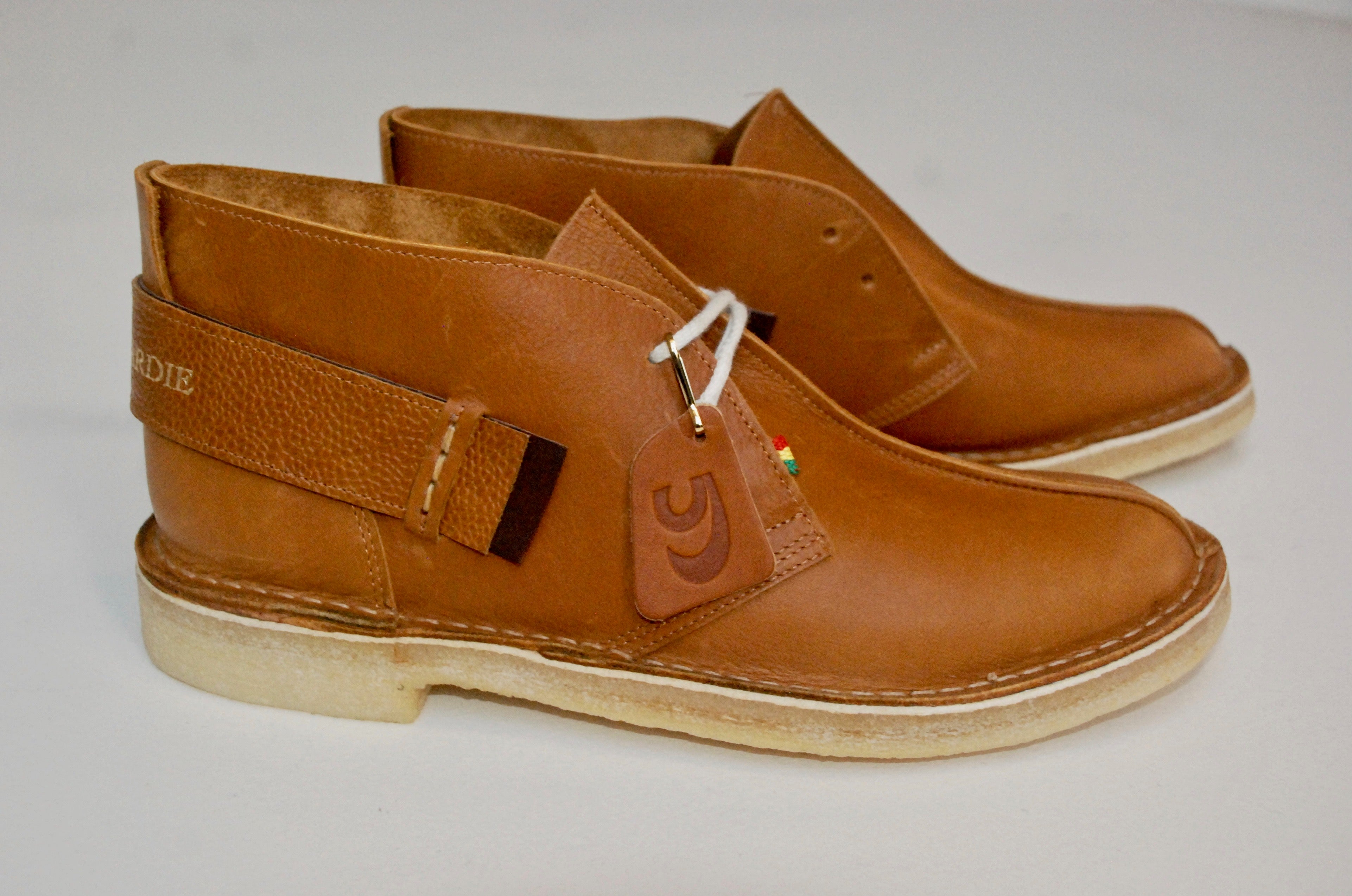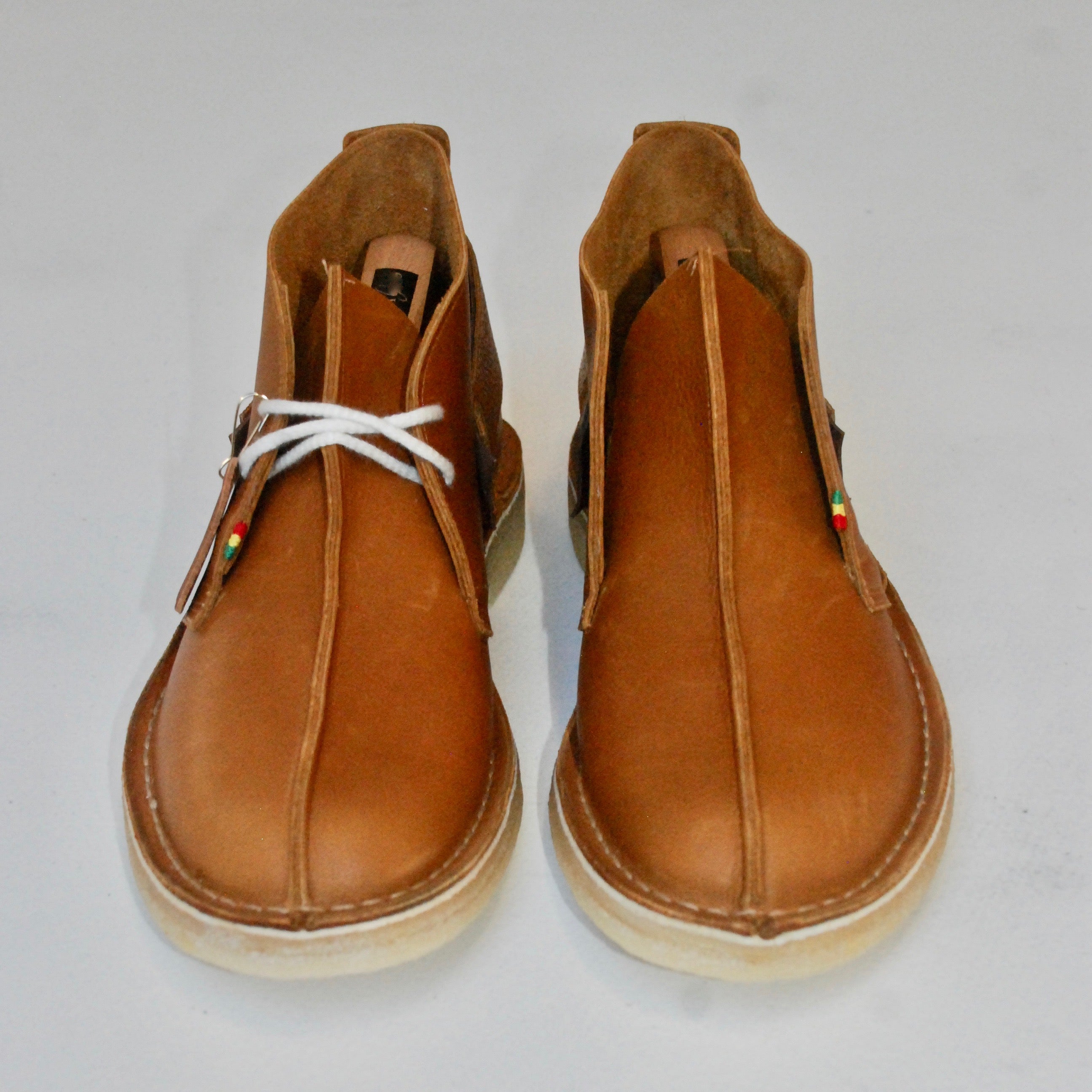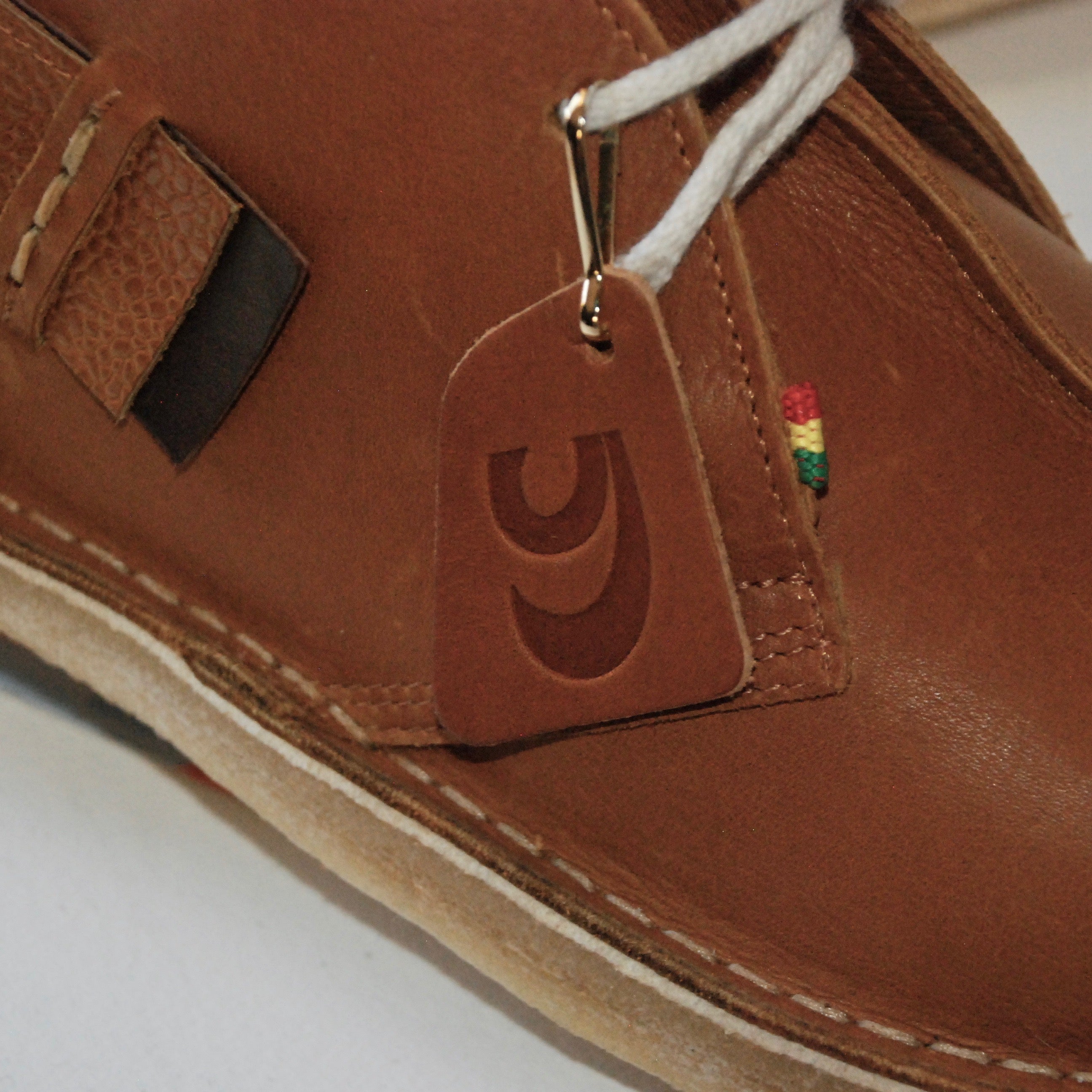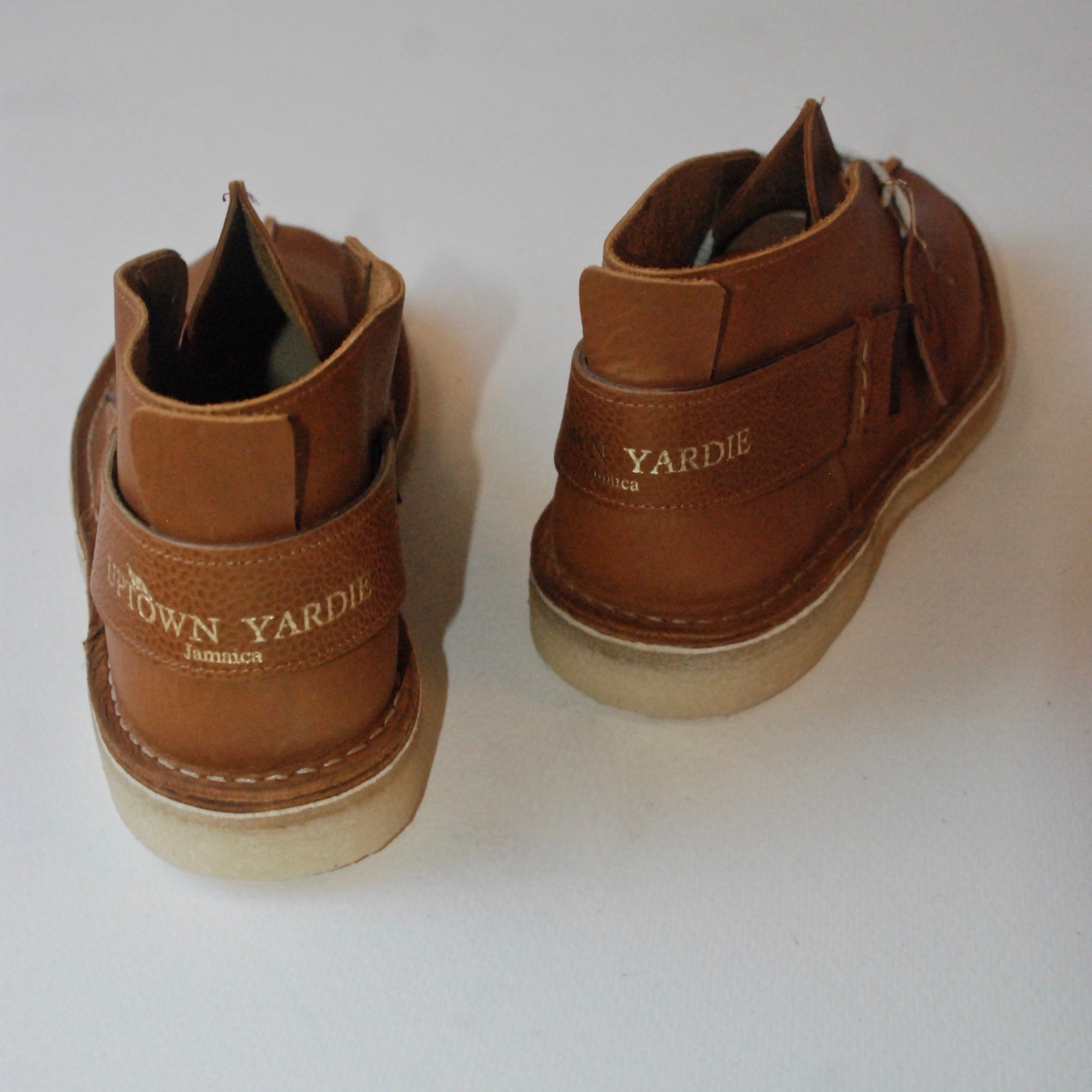 Yardie Boot Tan
$194.00
Yardie Boot Tan
Ask us a question
Designed by the Original Mr Clarke for Uptown Yardie, the Yardie Boot Classic is synonymous with Jamaican style and culture.
A must for anyone's wardrobe, shoes don't get any more versatile than a pair of our Yardie boots.
Wear them with shorts, skirts, chinos, or jeans, we've even seen them being worn with a suit. Spring, Summer, Autumn, winter our Desert boots are for all seasons, with quality thats one step ahead. With true ability to be dressed up or dressed down, this is the one style you need in your shoe collection. 
This unisex boot is now available in the softest all Tan Leather. We've kept the trademark centre seam for added shape, and a better fit, to the stitch down construction. You loved the natural crepe soles which is synonymous with the classic desert boot, so of course we've kept this too! Available with your choice of opaque edge stain, 
If you would like your boots even more exclusive than they already are, then why not add your name. We can emboss your name to the outer surface of your boot for an extra £60 
The Yardie boot classic comes in unisex sizes UK 4 -12. 
Please contact us with any questions.