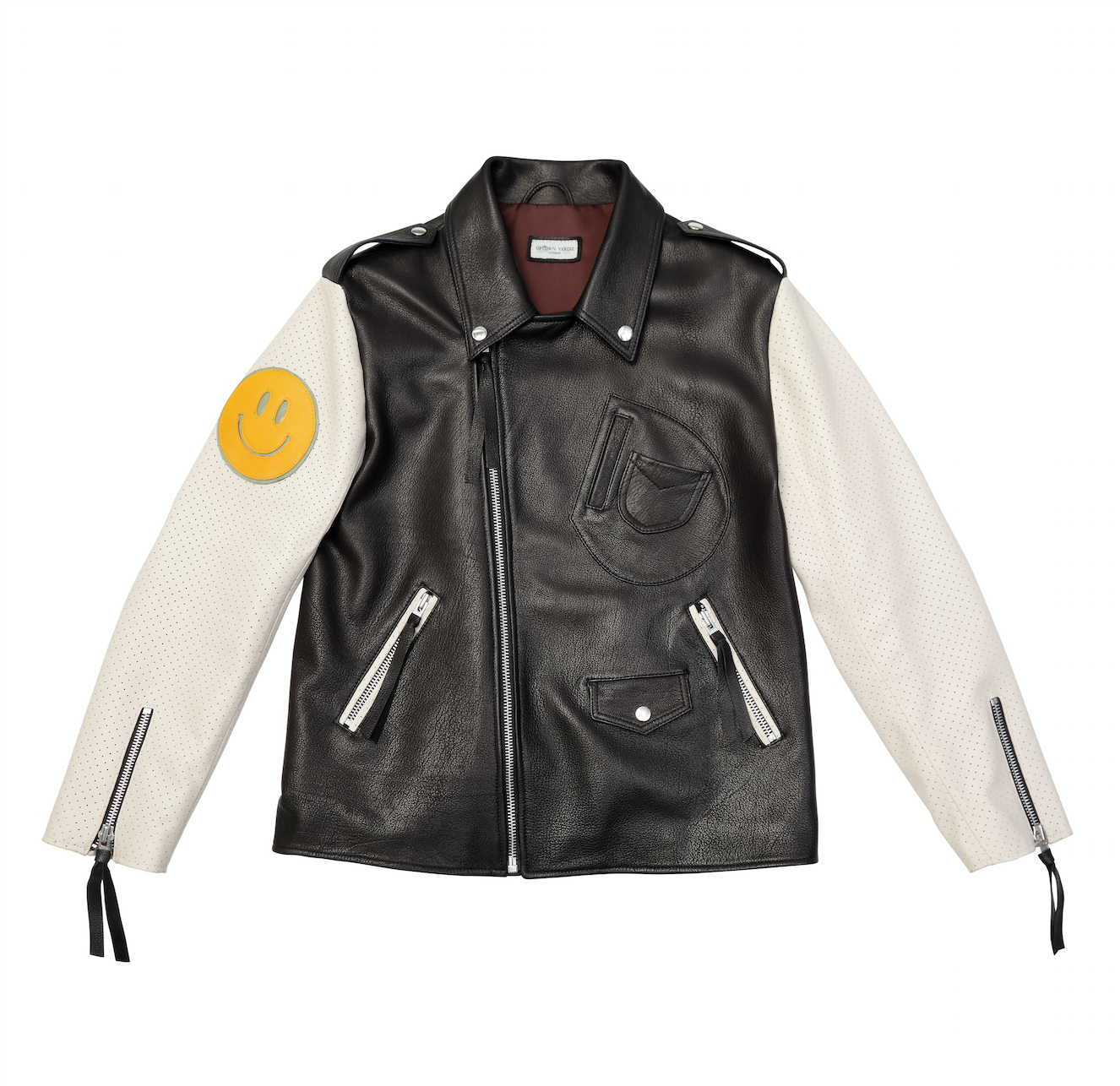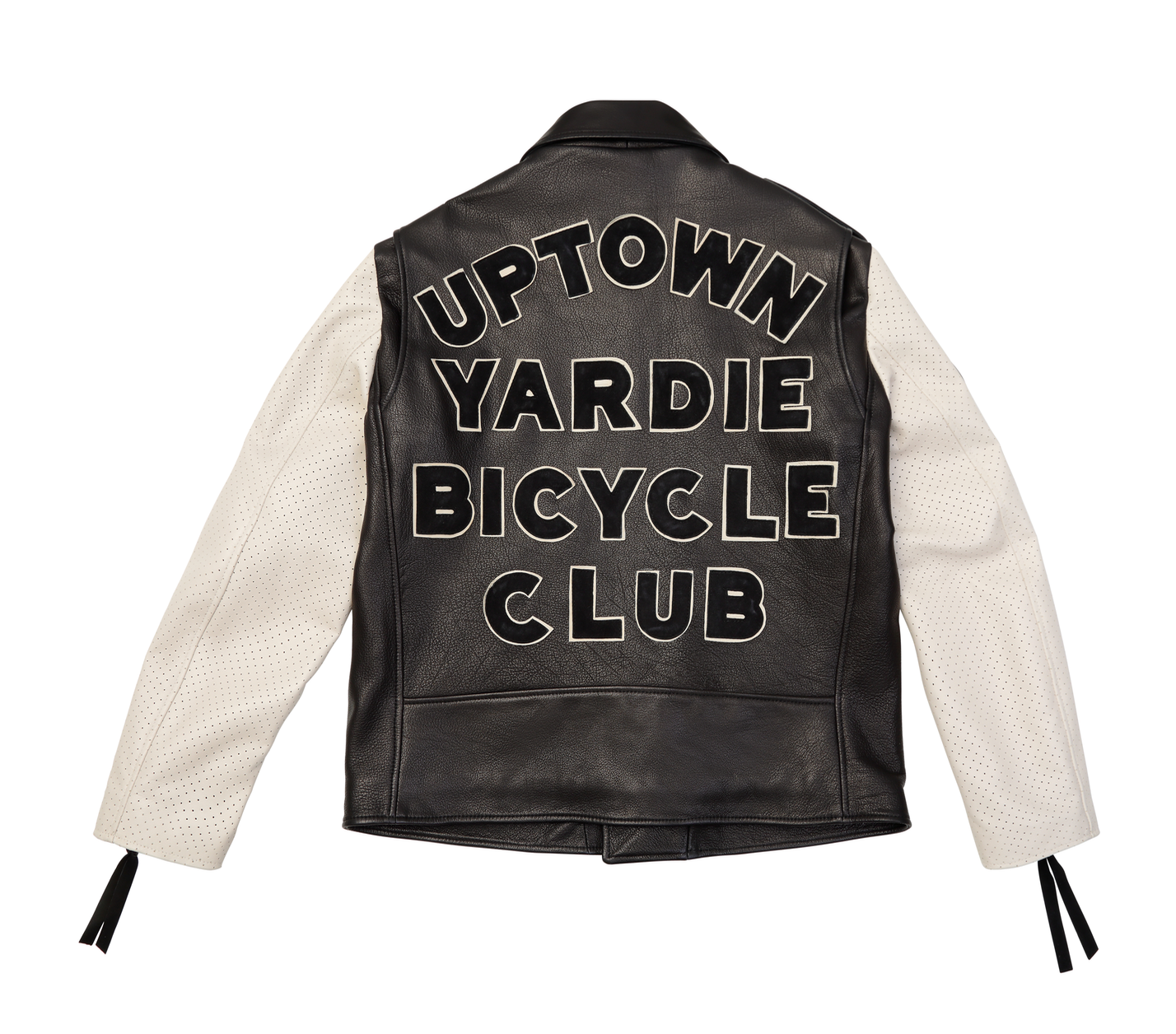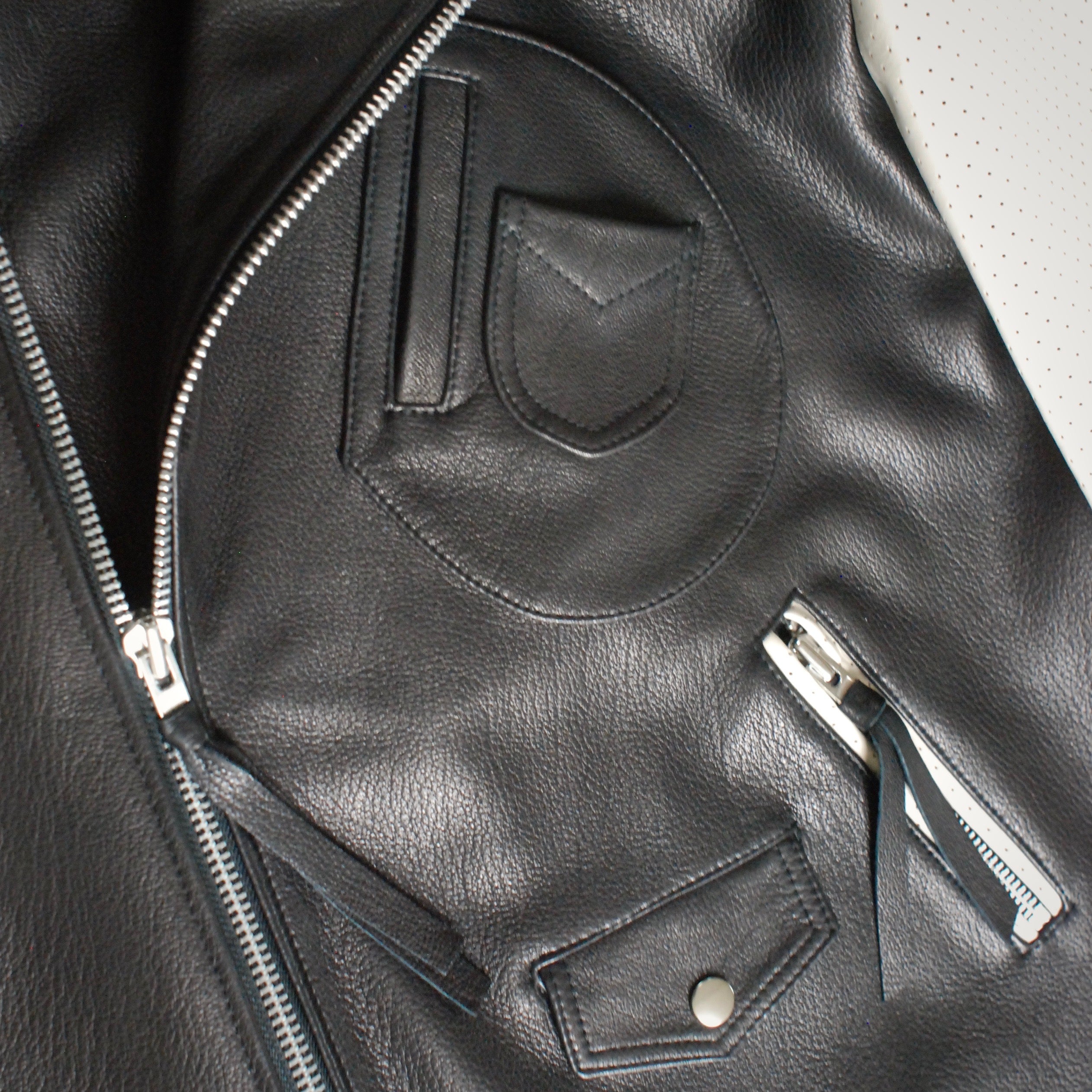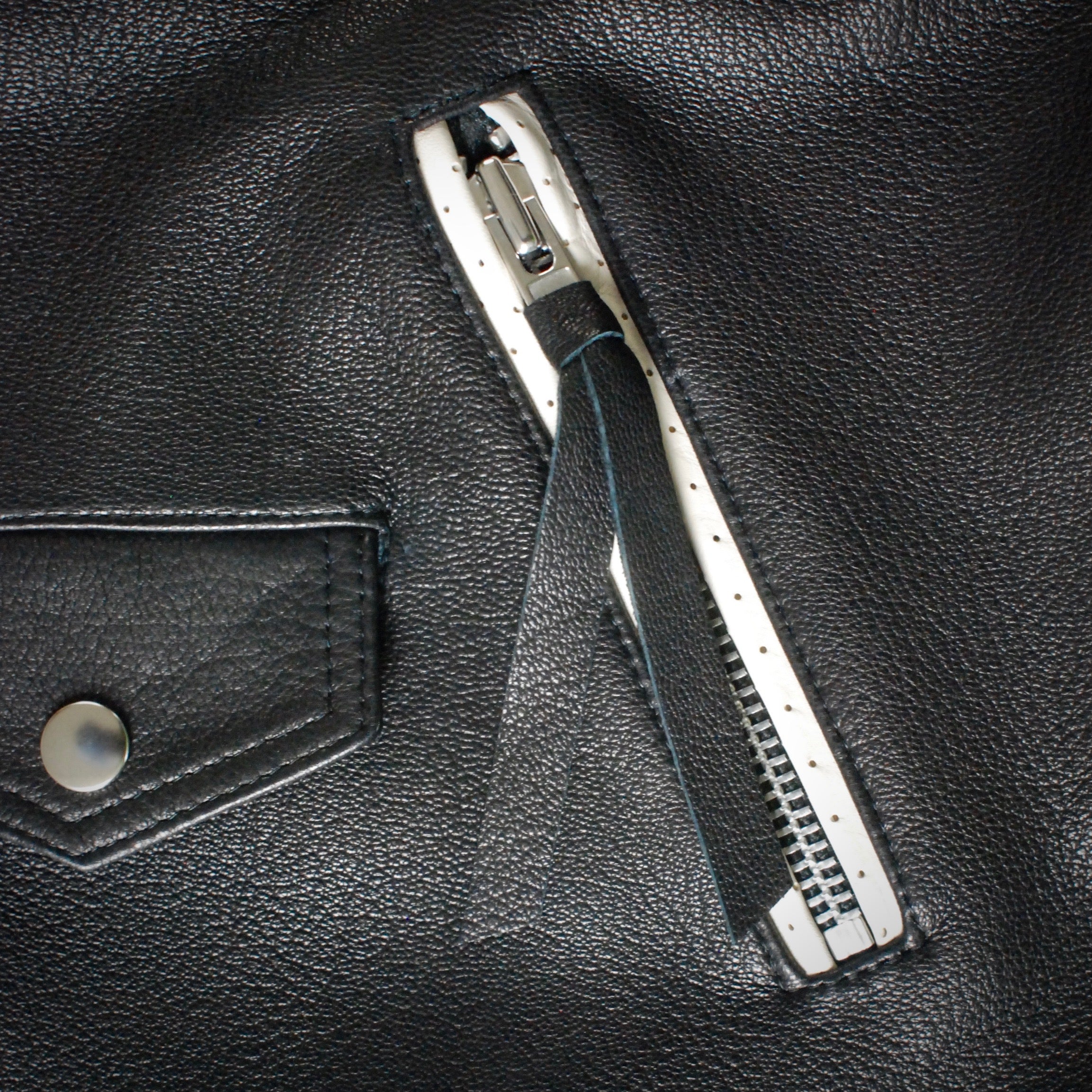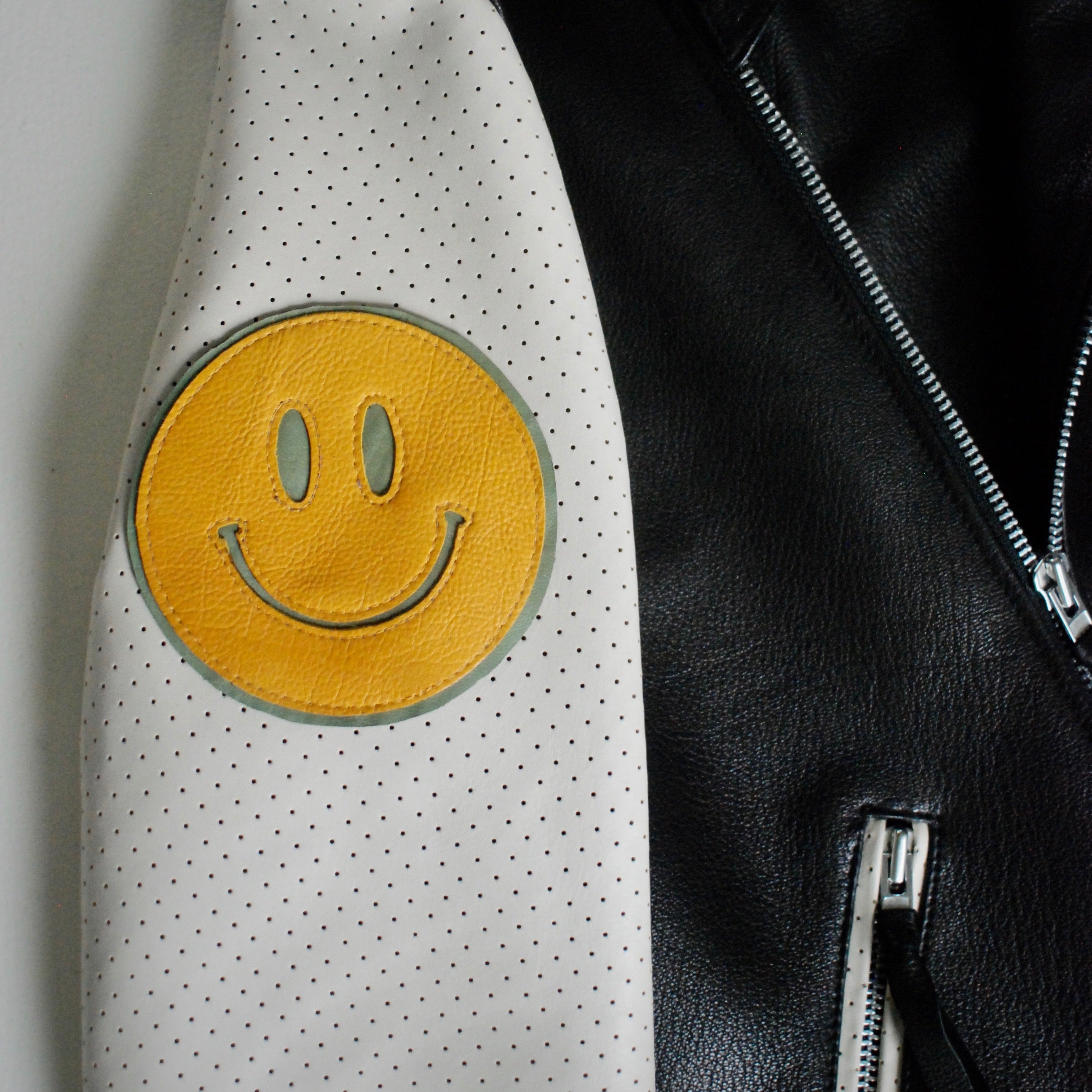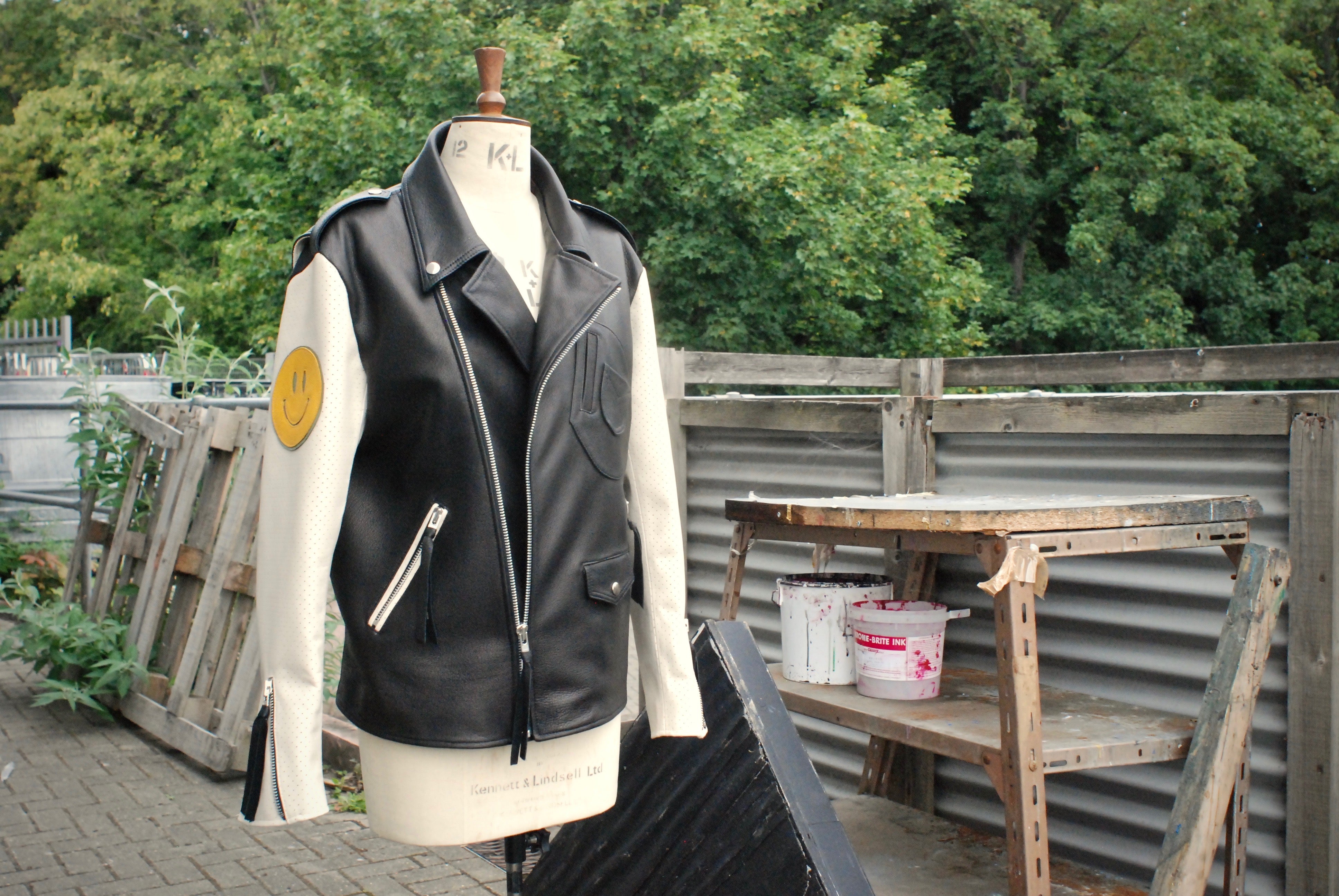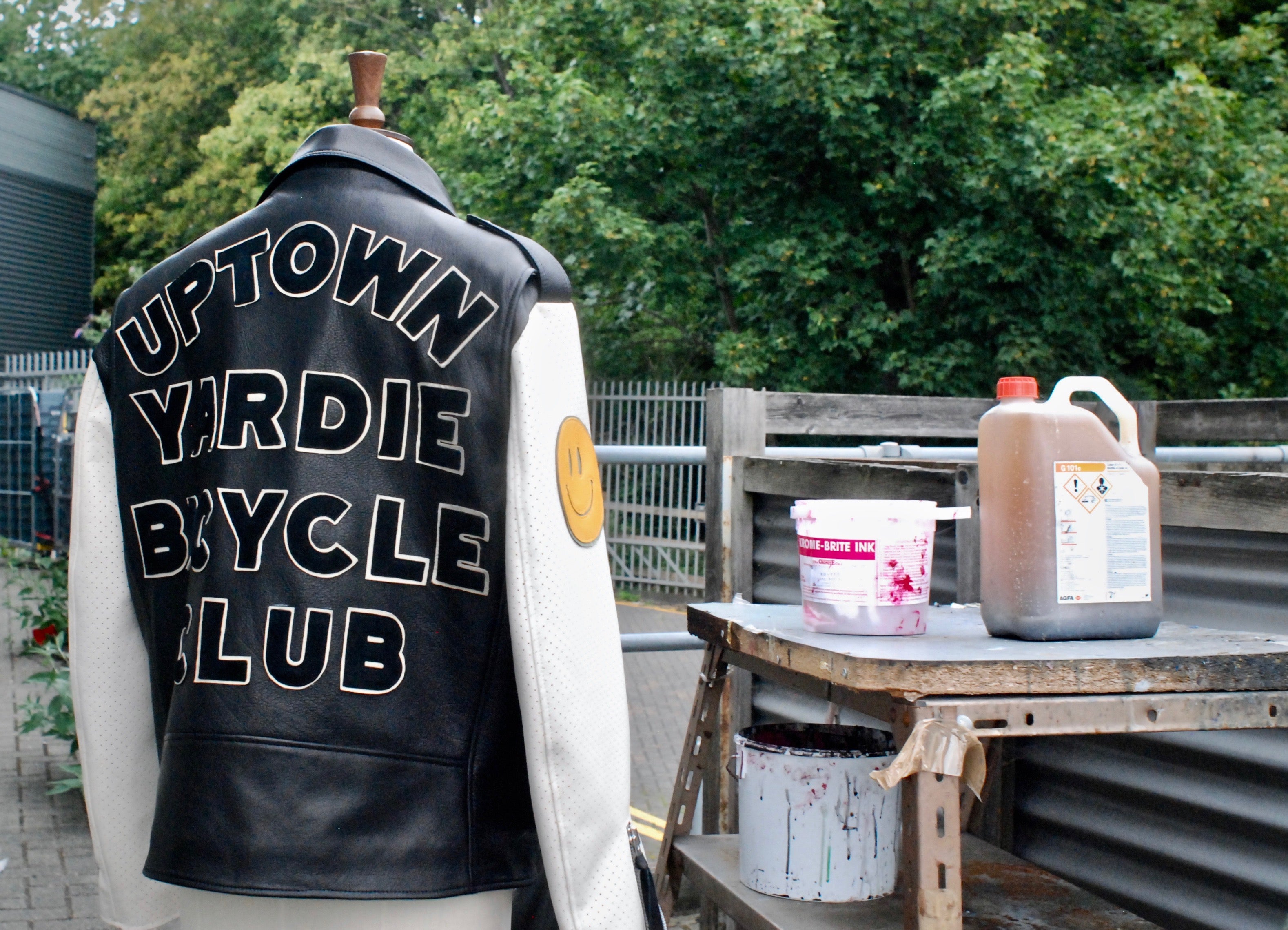 Uptown Yardie Bicycle Club Jacket (Only available at Merge co store)
Sold Out
Uptown Yardie Bicycle Club Jacket (Only available at Merge co store)
Ask us a question
we are pleased to announce the arrival and latest addition to our black label collection, the Uptown Yardie Bicycle jacket with clean lines and non-fussy styling gives it timeless appeal. Unique and really special.
The black leather body has a natural finish to the leather meaning it is not shiny, and with wear the natural properties of the leather will show and give the jacket a amazing feel and character only wearing can achieve making this jacket even better and distinctive looking over time.
The Yardie bicycle jacket takes inspiration from early style biker jackets, but blaring the lines of biker, and baseball jackets we have added our commissioned perforated leather sleeve, and pocket detailing, make this garment Unique and really special 

A typical biker style silhouette is apparent throughout as are the details. The Yardie leather Bicycle jacket is fully lined loss fitting, and due to the unique softness of the leather it provides a comfortable fit for the wearer. silver heavy duty zips with leather pulls are used for the front, pockets and zipped cuffs. The diagonal patch pocket complete the bicycle look Yard style. 
Due to the nature of skin and in particular the leather  makes this shirt incredibly easy to wear. Soft to the touch as well as the finish the Yardie leather bicycle club jacket is a joy to wear and will be a standout piece for years to come. 
Uptown Yardie bicycle club jacket inspired by early styles biker silhouette

Black Leather body /tan perforated leather sleeves 
sleeve vents at the top of the arms
Smily face yellow and green leather baseball patch on right sleeve, adding a bit of hummer 
individually Hand cut, and sawn Uptown Yardie Bicycle club letters on the back of this jacket
Nylon lining
Heavy duty silver nickel zips
zipped cuffs
Diagonal double oversized patch pocket
Soft to the touch