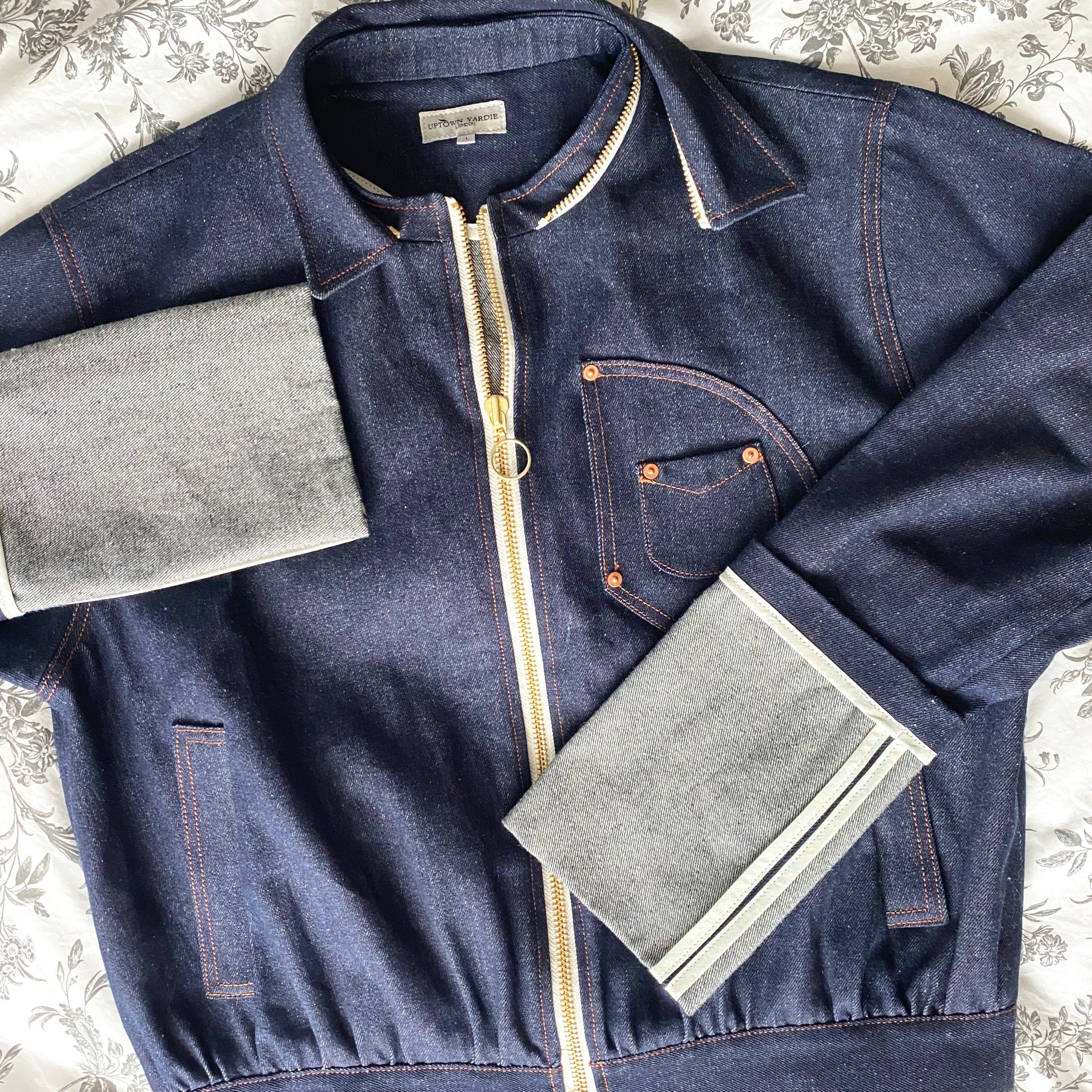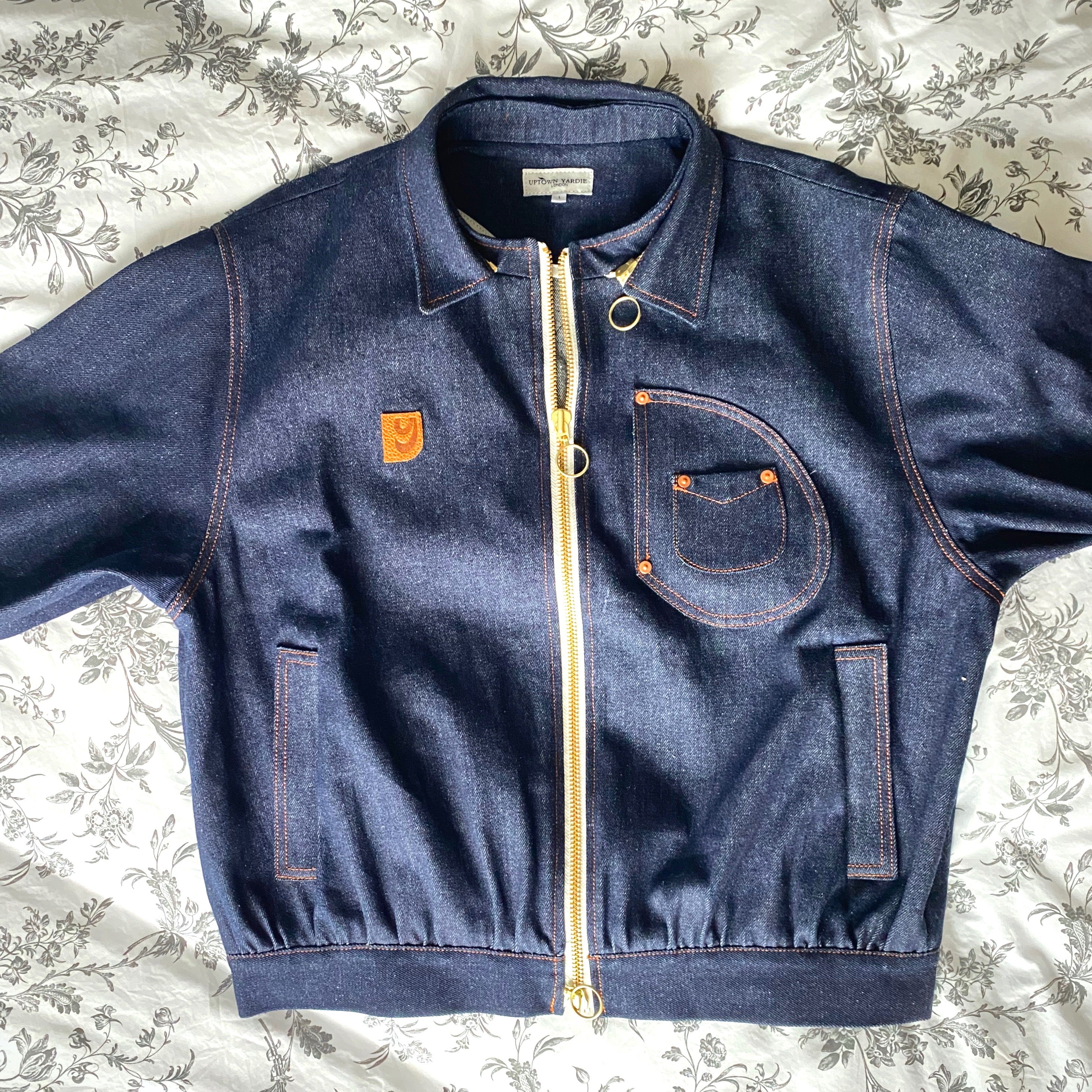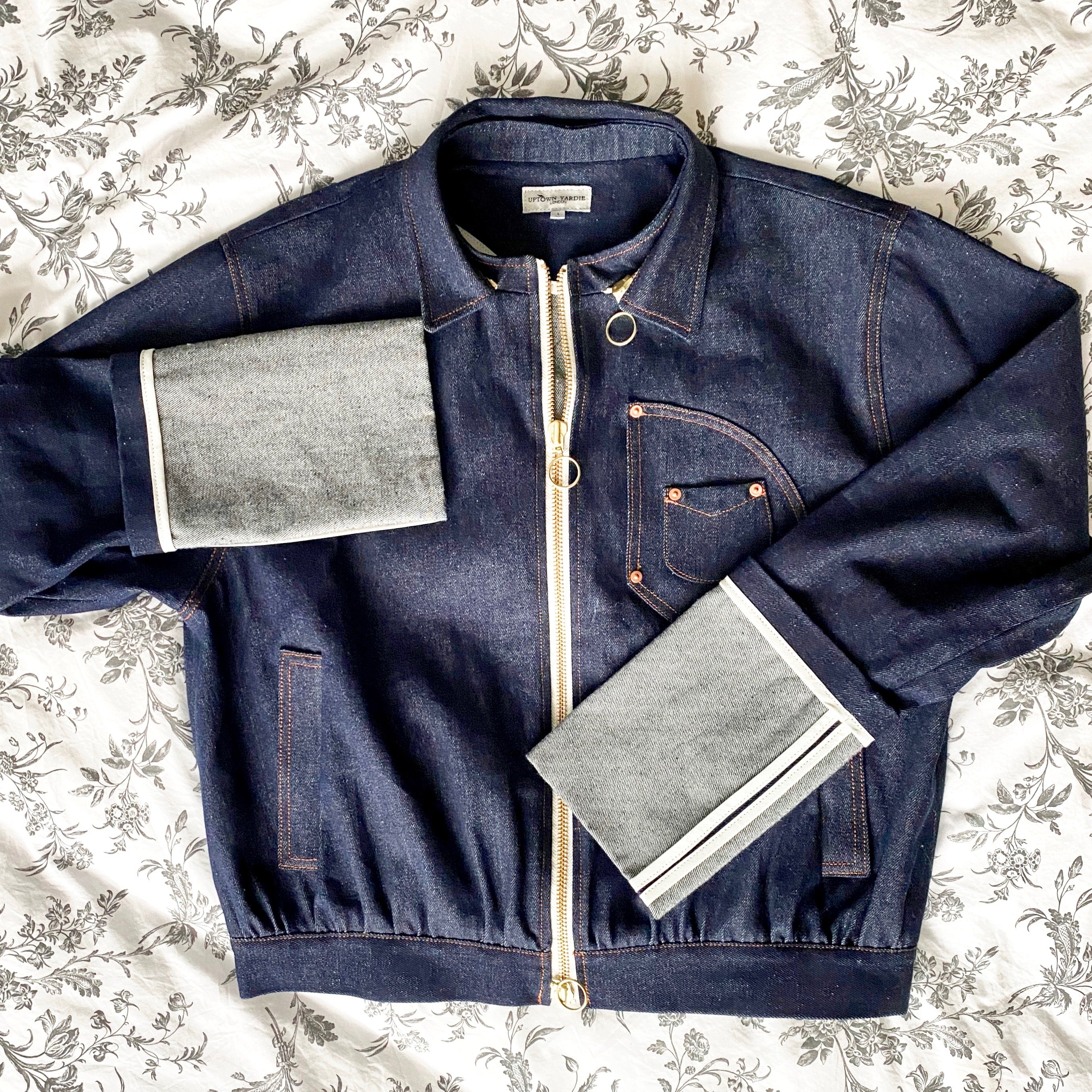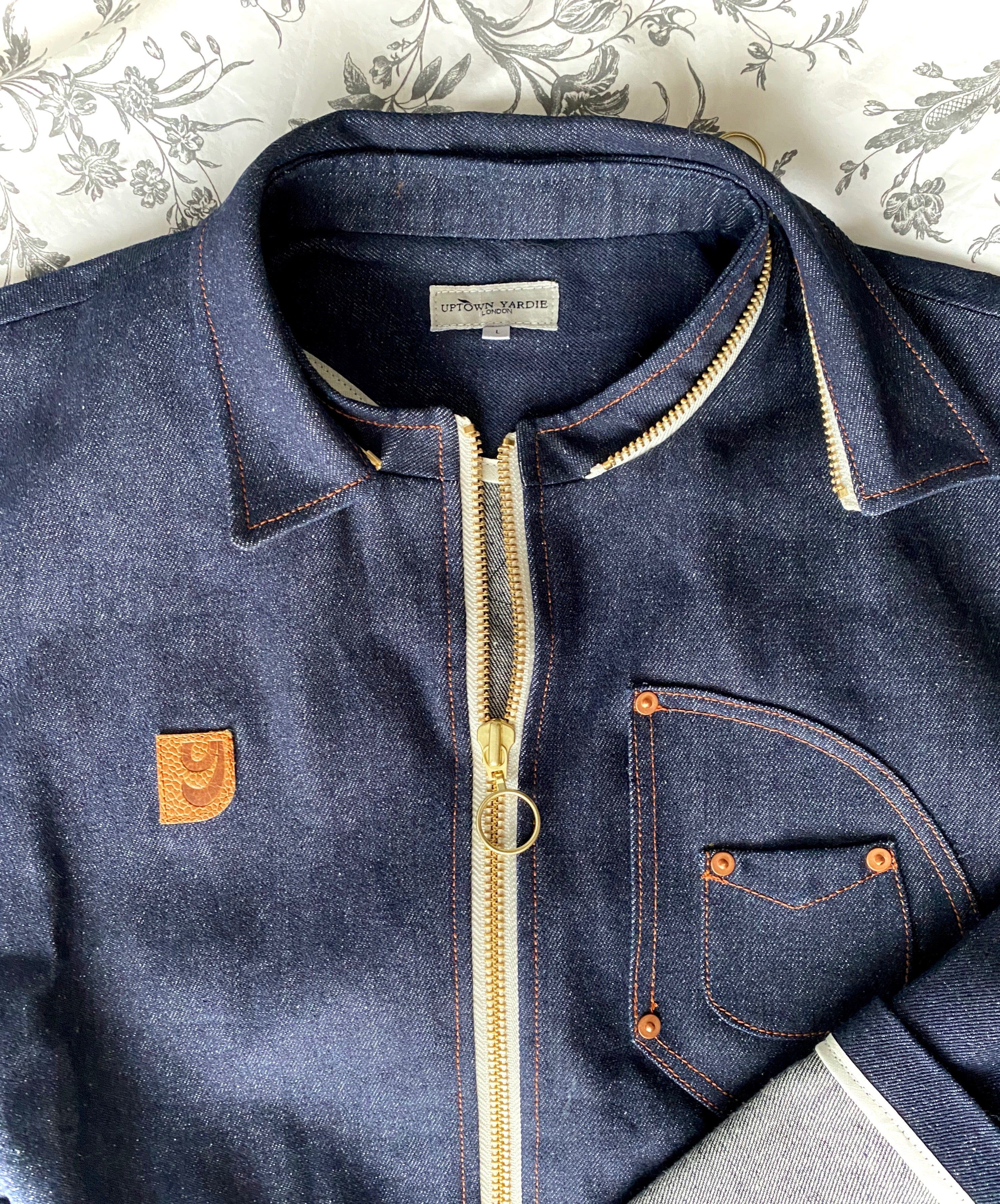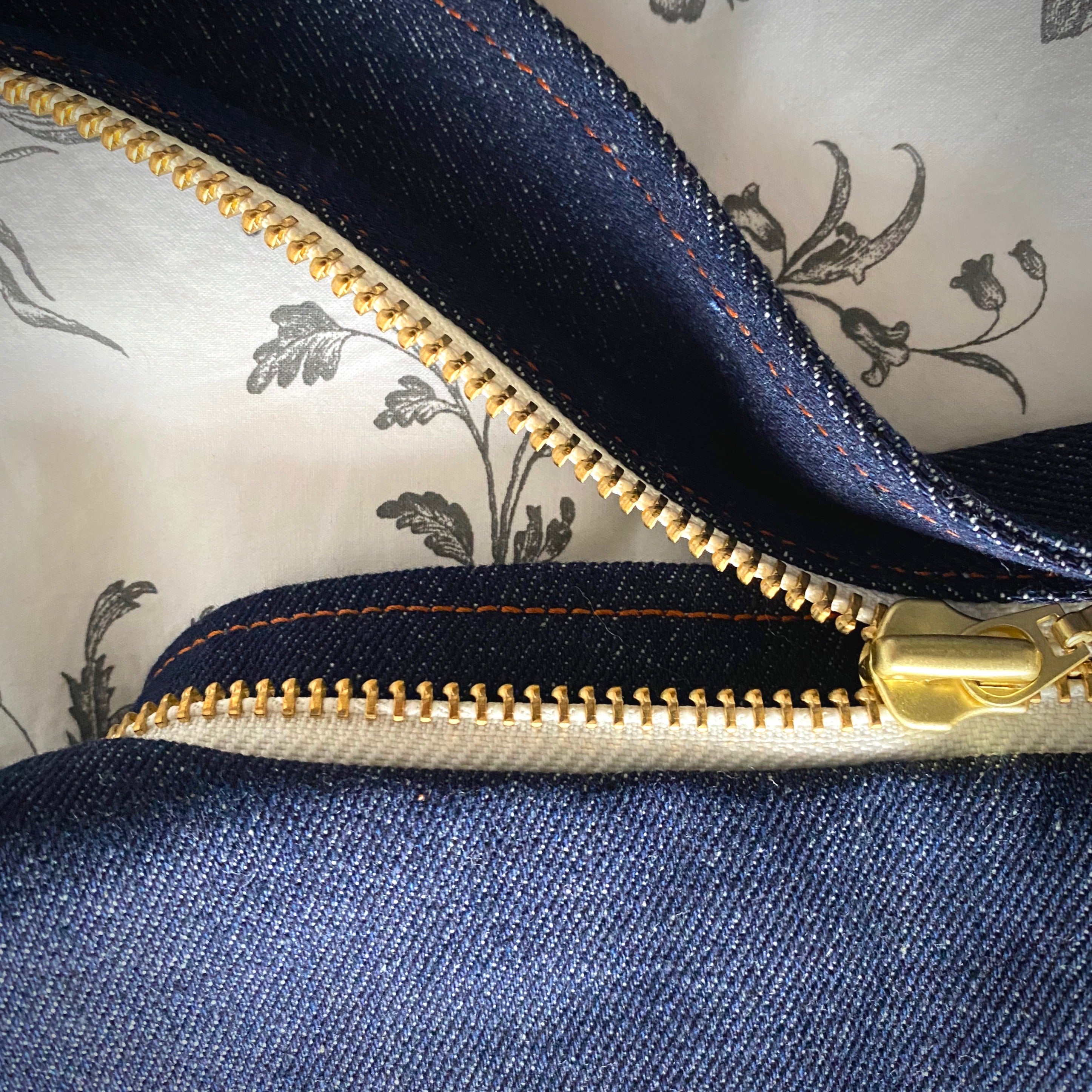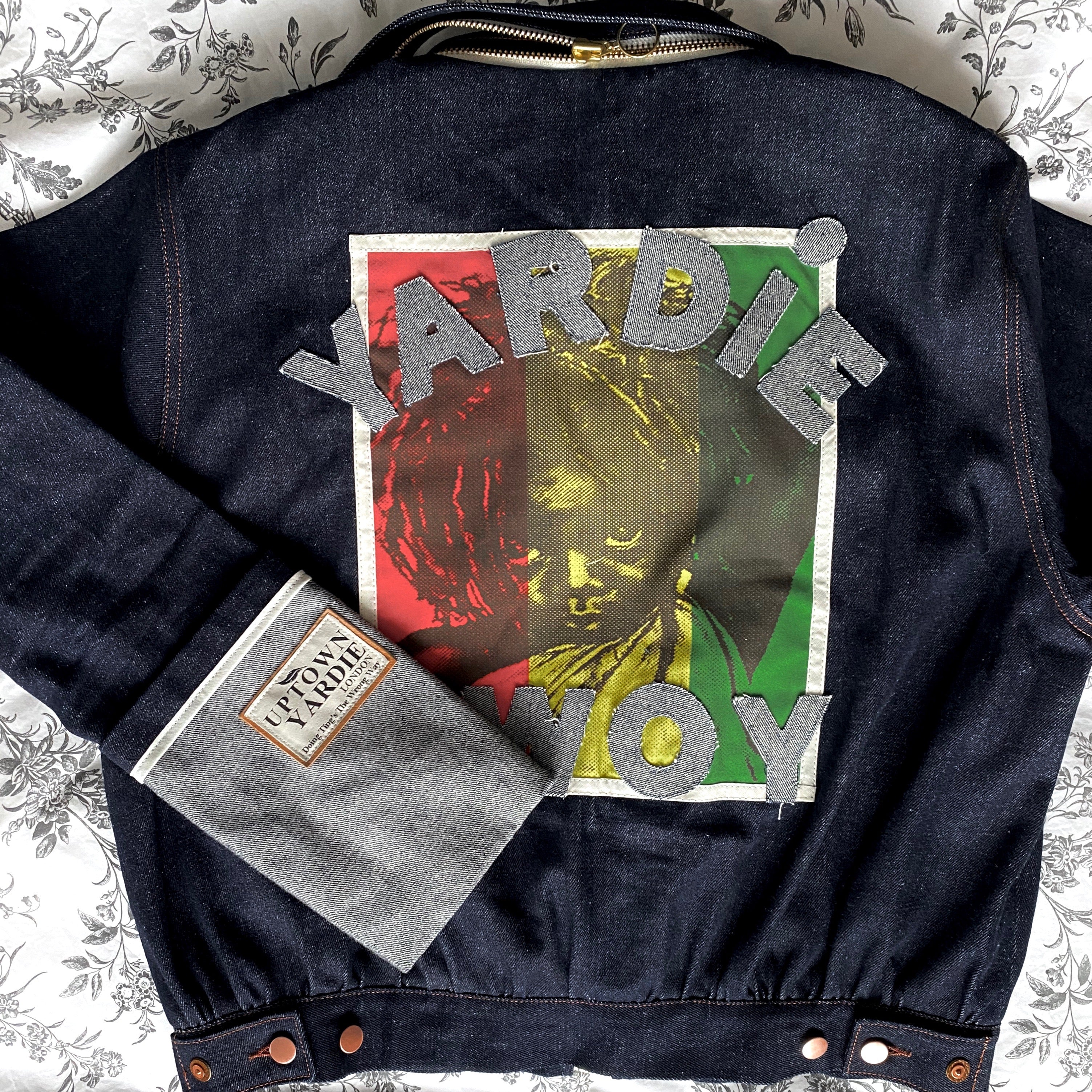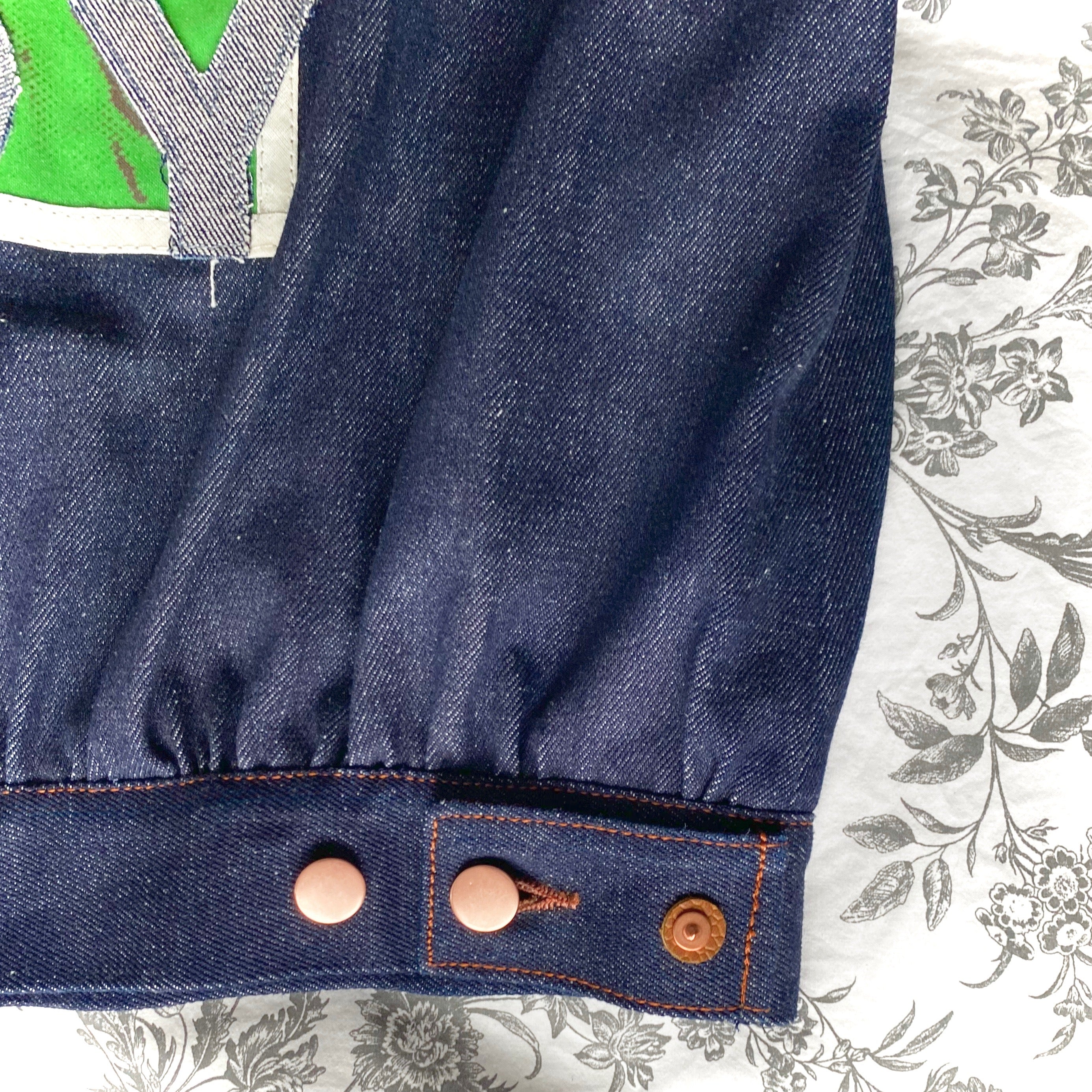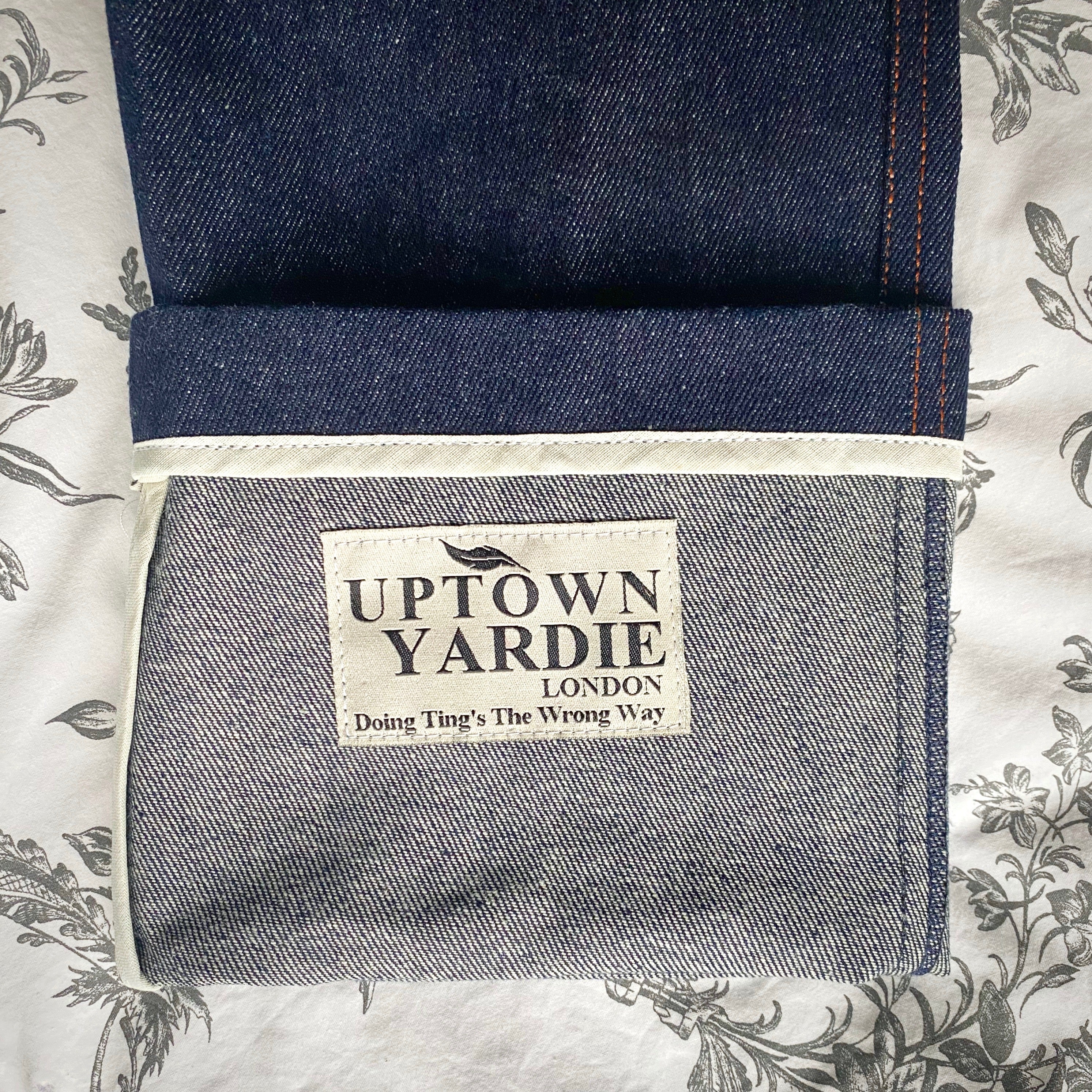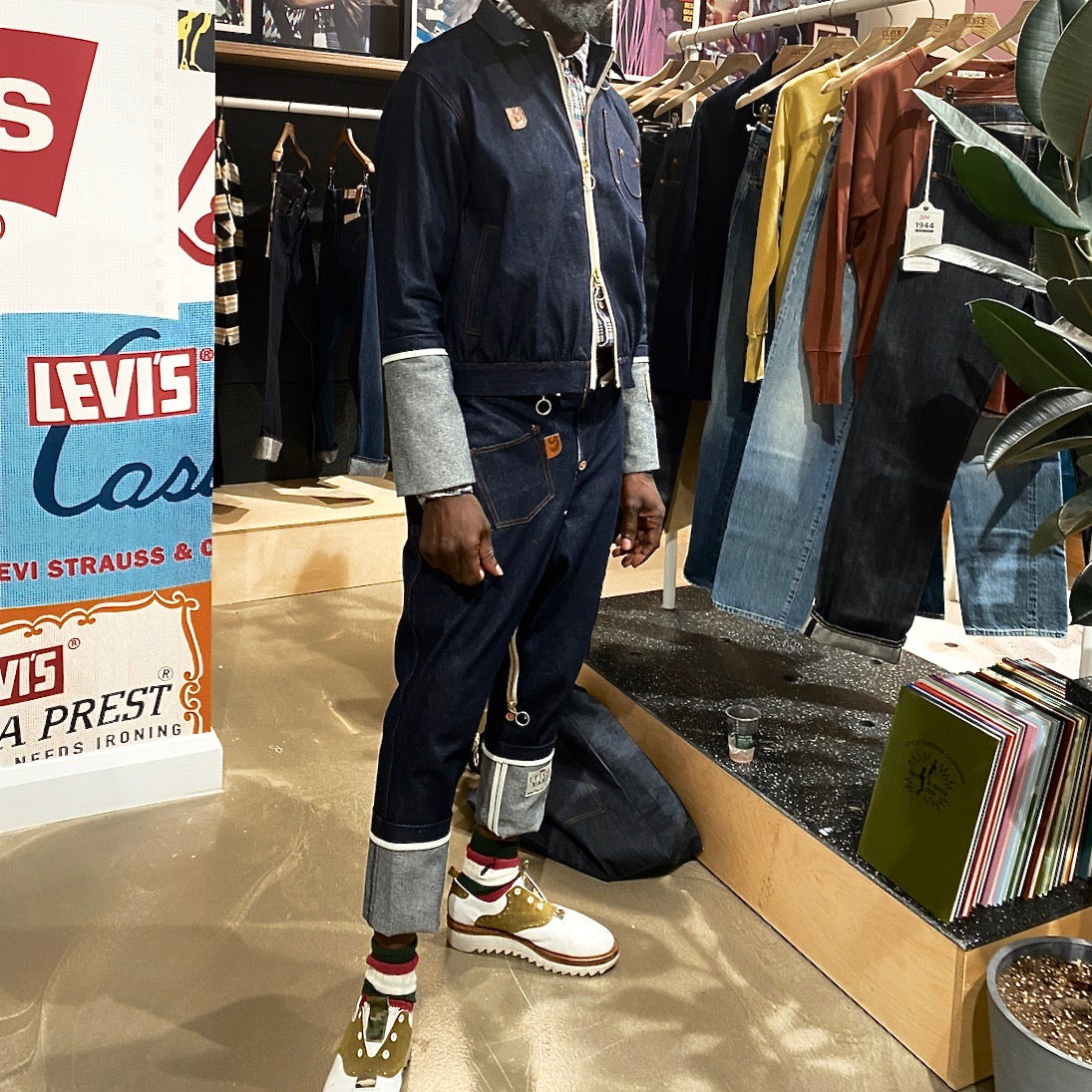 Uptown Yardie Tun UP! Jeans Jacket
£429.00
Uptown Yardie Tun UP! Jeans Jacket
Ask us a question
Uptown Yardie Redefining classic style, meticulously adapted, production & function to create jeans designed for regular wear with optimised fit.
OUR Tun UP! JEANS Jackets are Made in London, cut in 100% cotton, a  classic heavyweight indigo Denim. Coming in approx. 15oz, they will stretch at least 1cm with some wear. A bomber jacket silhouette with large turn up sleeves.

Large sized two way gold zipped running down the center of the front. A double breast pocket on the left hand side with solid copper rivets.Two side pockets, contrasting zip detail stitched around the collar. Yardie Bwoy text on the bock of the jacket with each letter meticulously hand cut and stitched leaving a rugged raw edge which will fray over time. Large turn up cuff detail which can be worn inwards or out exposing the large cuffs.  Our Tun Up Jean's  jacket can also be ordered WITHOUT the Uptown Yardie Text on the back.
100% cotton
One wash
15oz
Unlined
Pocket Lining 100%
Zip front with hoop pull 
Removable collar 
Cotton UY Badge on left cuff 
Exposed copper rivets
Relaxed and rounded shape
Specialist dry clean only
Made in London