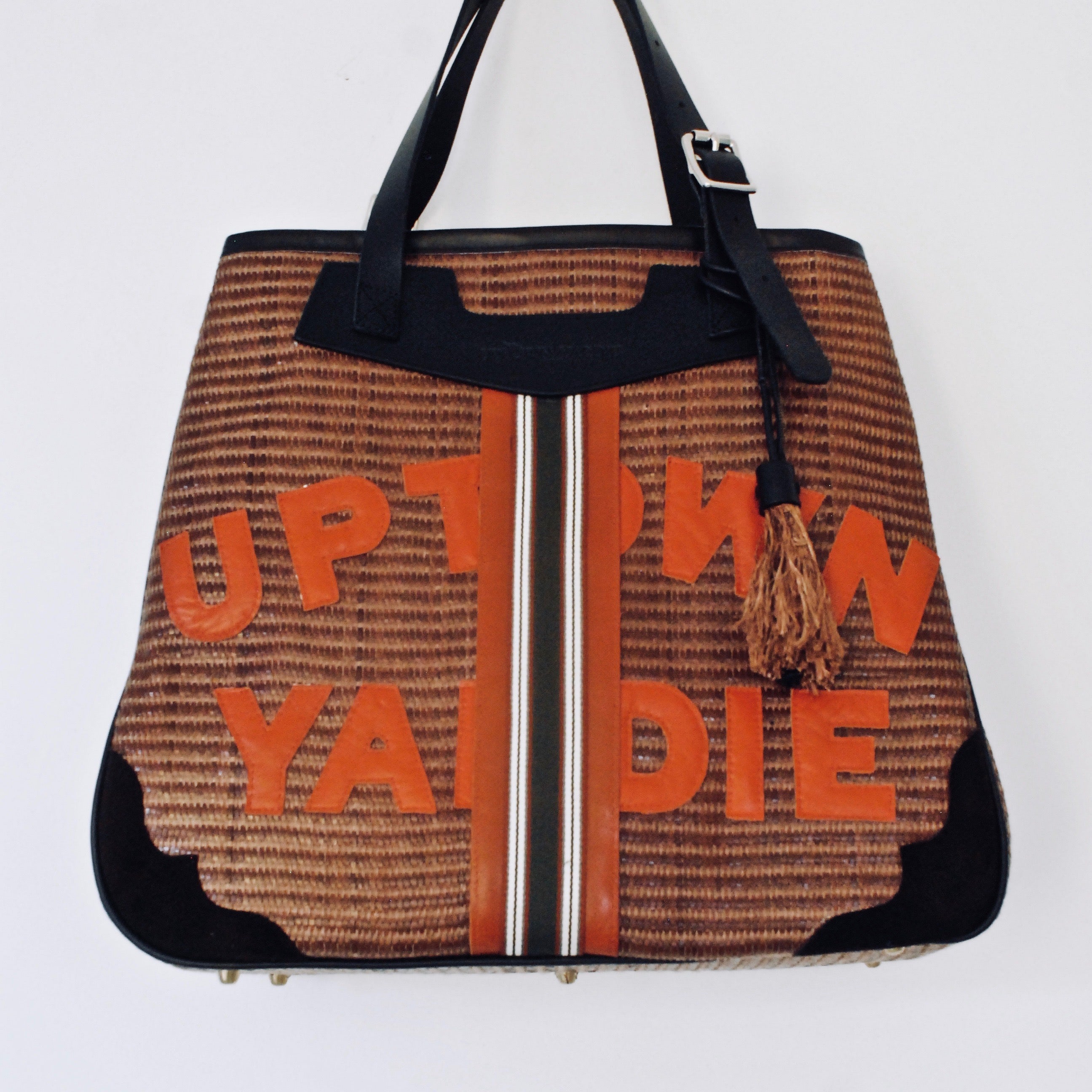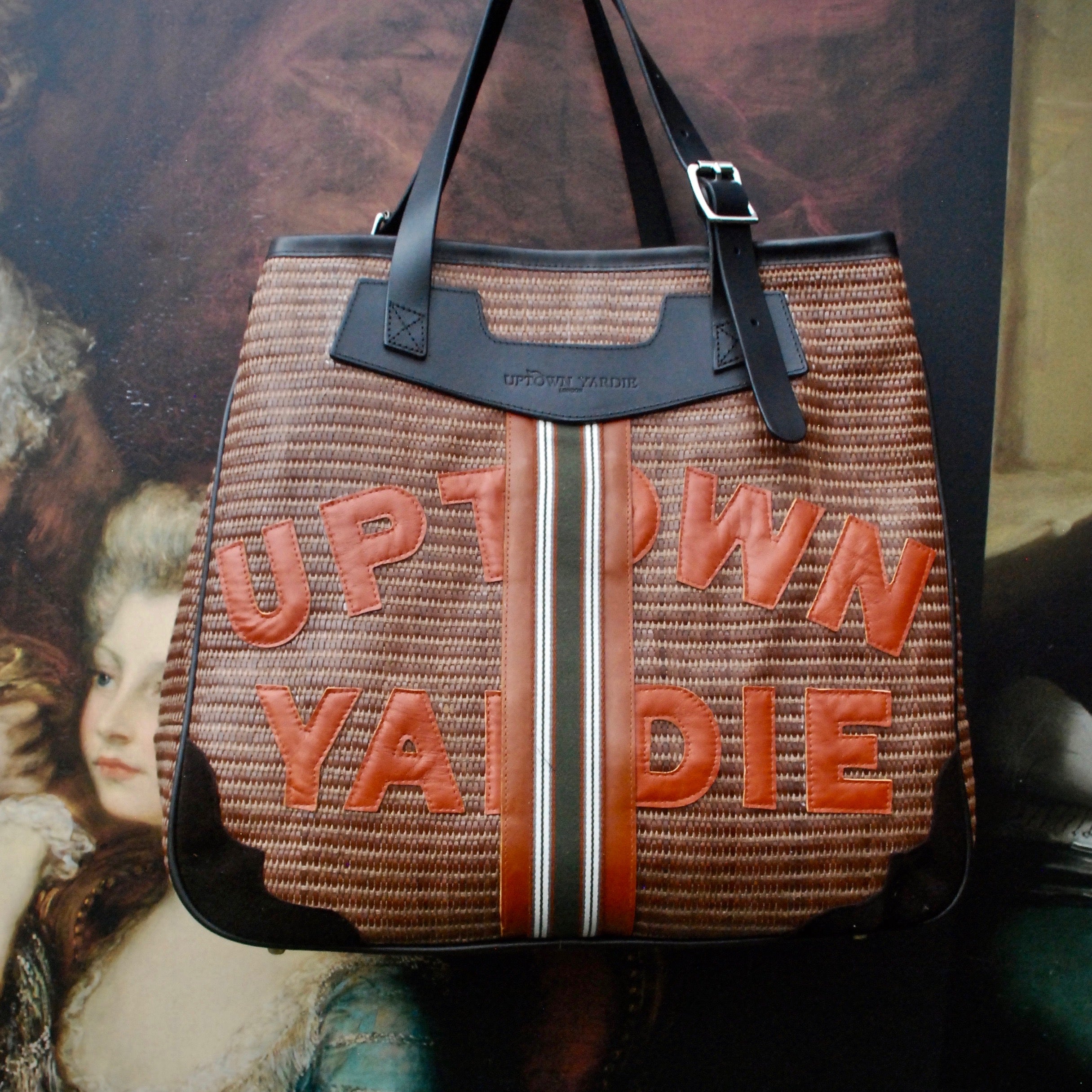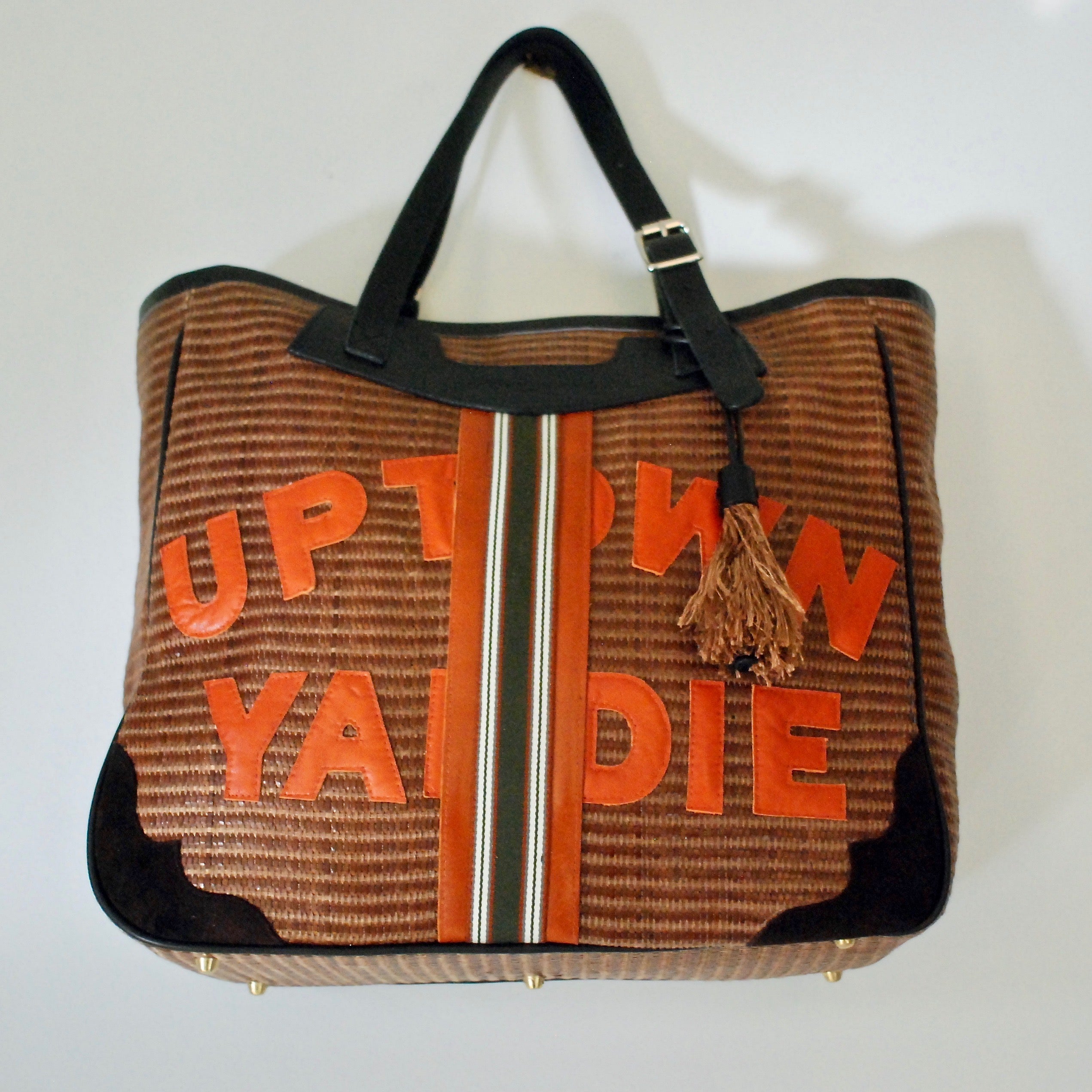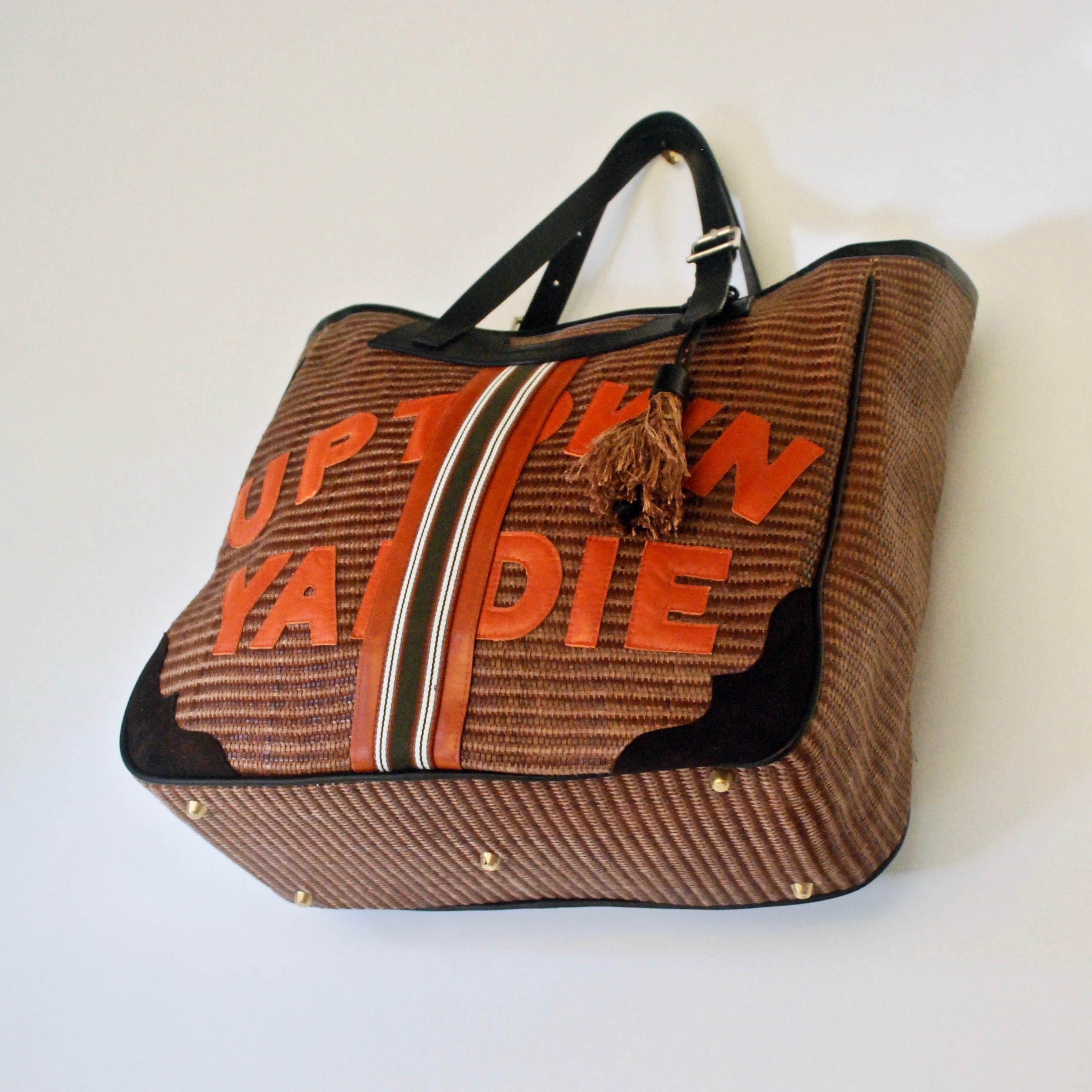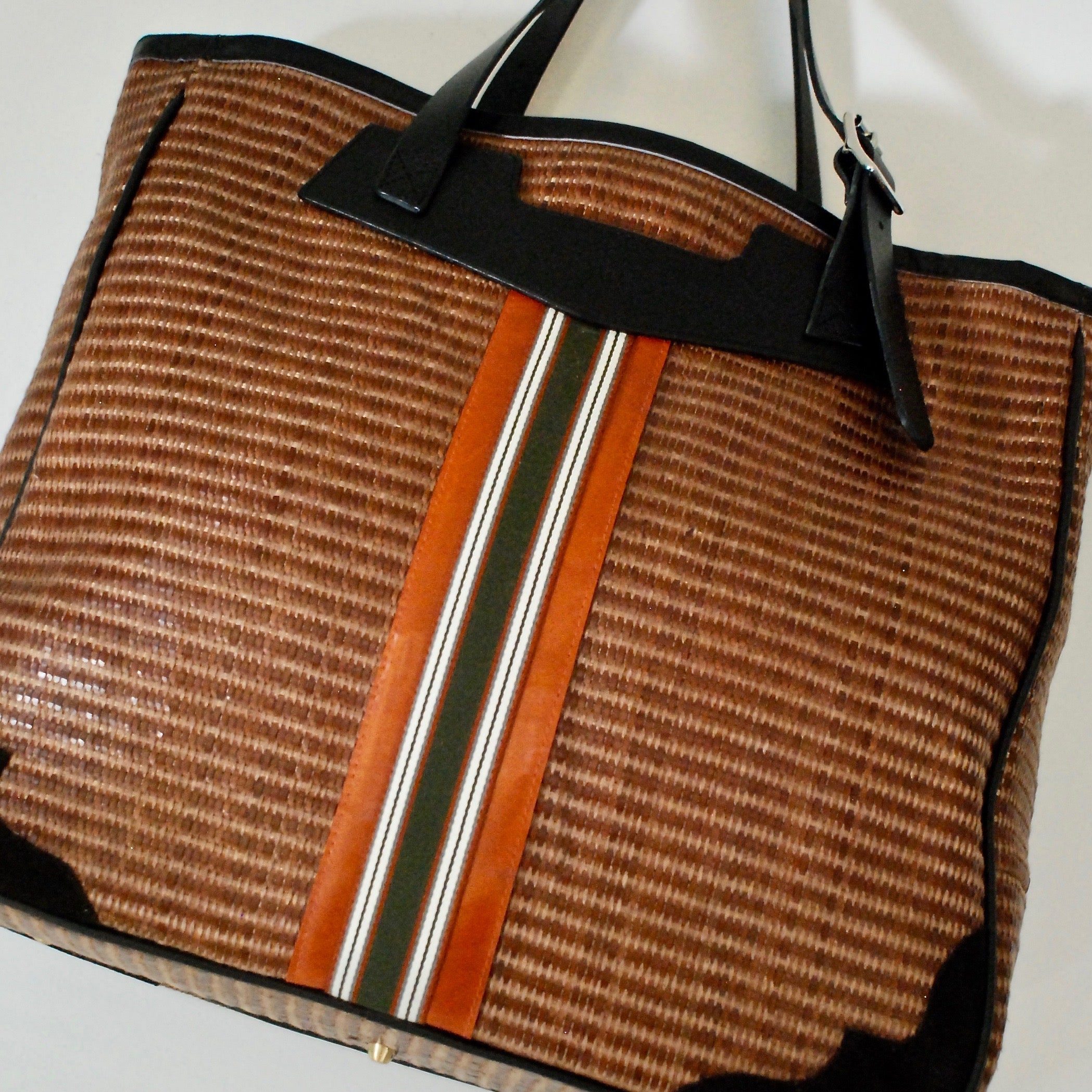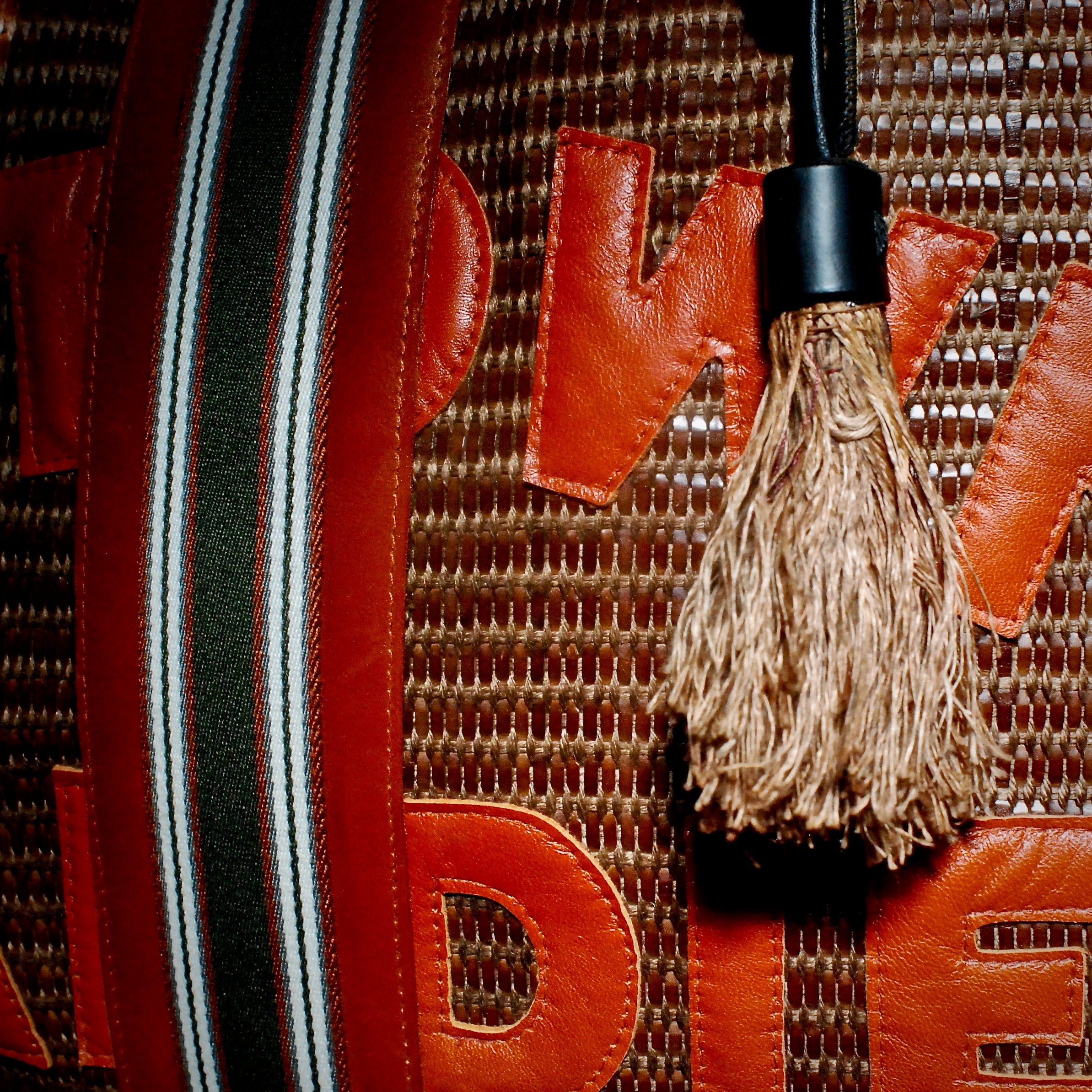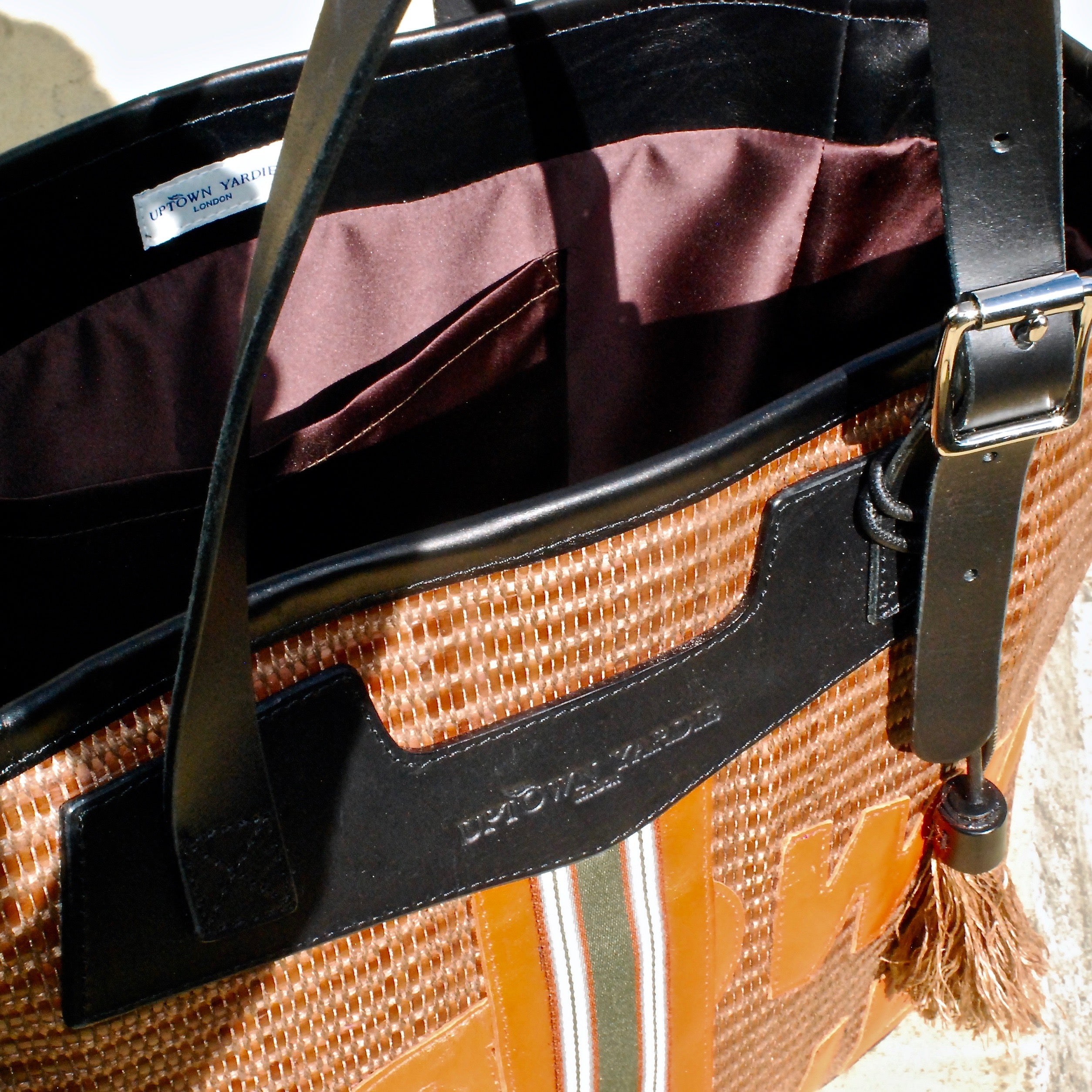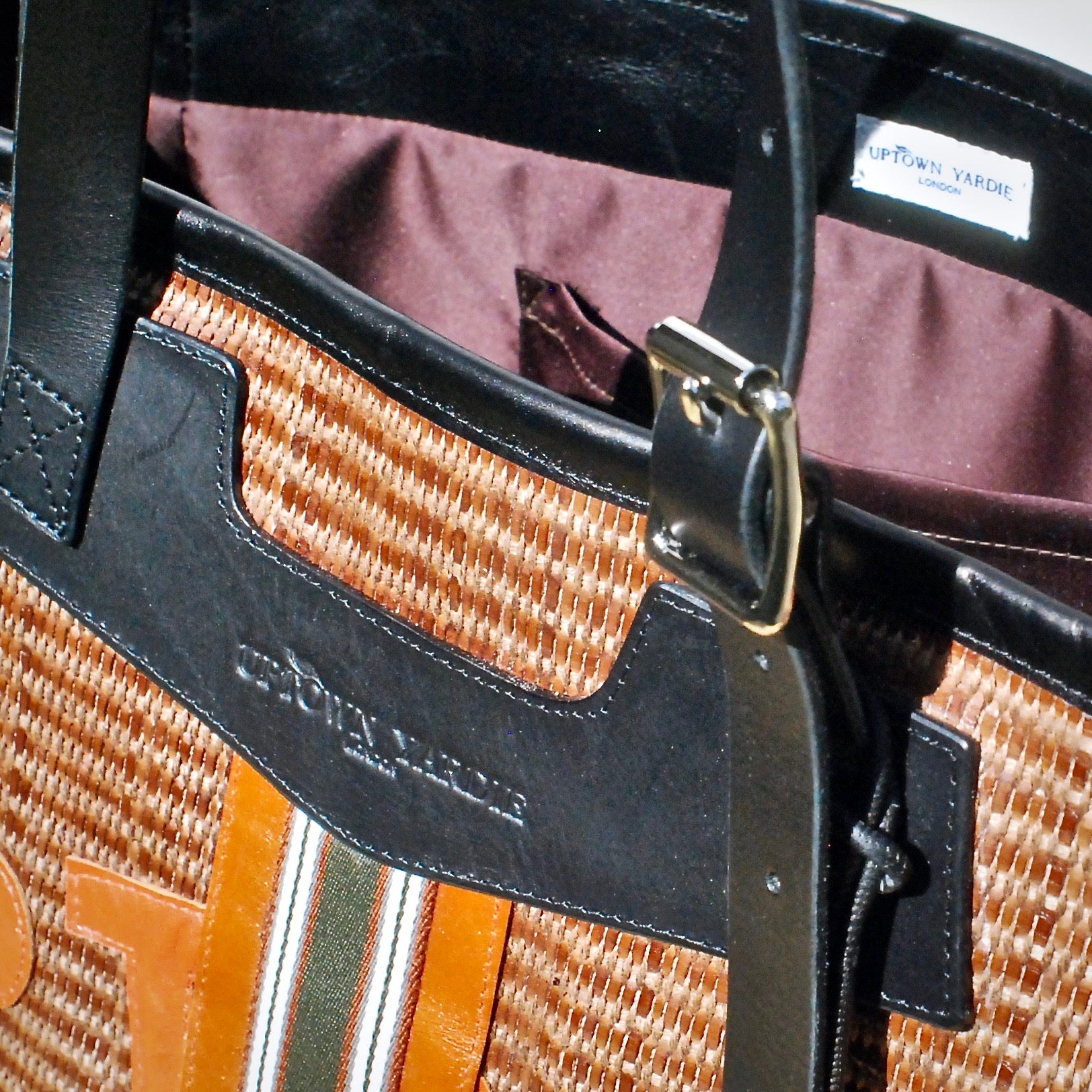 Yardie Millicent Portland bag (Merge co exclusive)
Sold Out
Yardie Millicent Portland bag (Merge co exclusive)
Ask us a question
The Millicent Portland bag, made in London England exclusively fo the US
A beautiful combination of leather and suede.
The main body of this bag is  made from  Italian, leather and jute woven together in a beautiful natural tan colour.
This material has a supple  but sturdy texture.
The handles are made from Black saddle leather.

Nickel coated solid brass buckles on both handles  
Black saddle leather around the collar of the bag, with chocolate coloured  calf leather binding  around the sides
Suede leather detailing on the bottom corners of the bag
Fully lined in bordeaux satin cotton, with two internal pockets for keys, phone, and your tings
Adjustable Handel lengths, for both shoulder or  hand carriage
Five brass studs at the base of the bag.
Bag size dimensions:
Hight: 45cm x Width; 38cm x Depth: 15cm   18inc x 15inc x 6inc