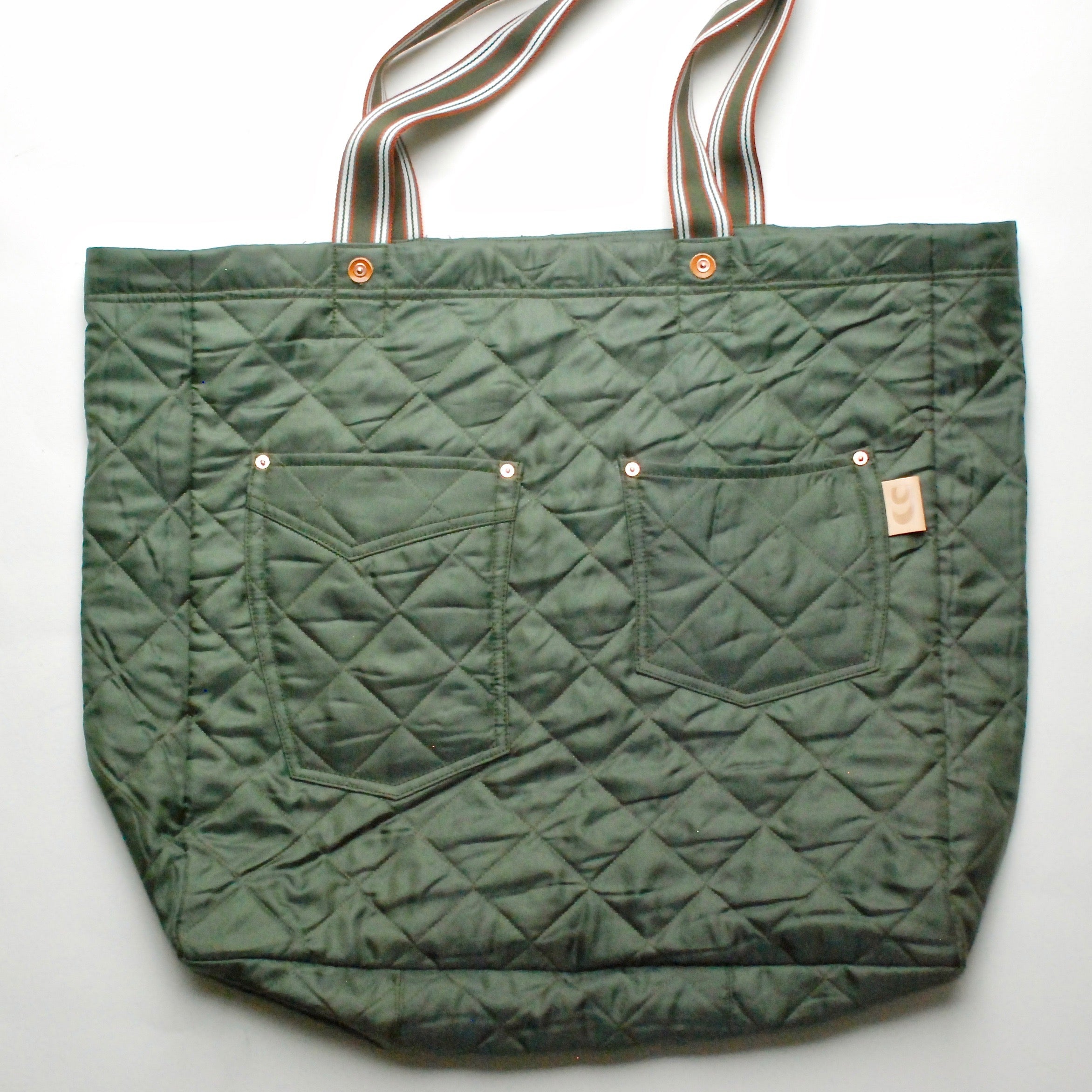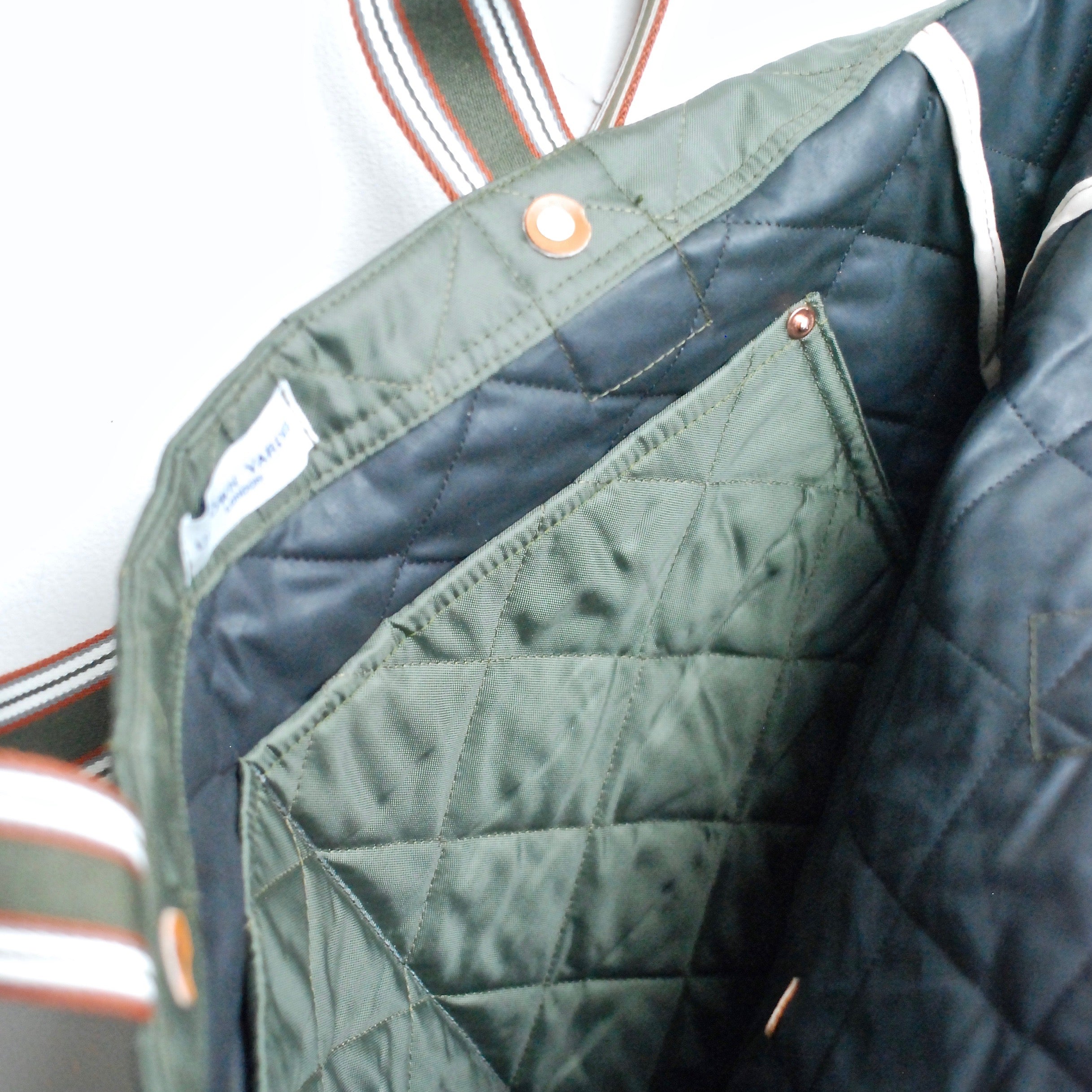 Scandal Tote Bag (Quilted Nylon)
£239.00
Scandal Tote Bag (Quilted Nylon)
Ask us a question
Uptown Yardies oversized Tote bag
A favourite amongst our UY family, inspired by Saturday mornings spent down Ridley Road Market watching our elders lug shopping around in plastic see through scandal bags, shopping trolly's and there oversized bags which could carrie a months shopping.
Our scandal bags are back for this fall. Each piece Made in London, carefully considered with the utmost attention to detail you would expect from us at UY.
Drawing inspiration from  the classic tote bags, we have updated this classic design.  Made from quilted Nylon. Our large scandal tote combines an incredibly stiff Nylon bonded to cotton lining, making it robust and water-resistant.
18" x 19" x 6"
Strap length 12"

Quilted Nylon bonded to  cotton Lining

2 internal pocket x 2 external patch pockets 
All internal seams bound with a natural cotton for added protection and strength.
Sturdy webbing handles, rust orange / Green / oat
100% pure copper rivets with copper and leather washers for strength
Made in London